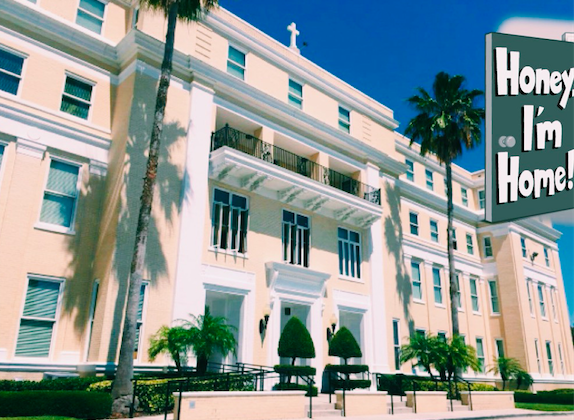 Unlike many schools, a large percent of Academy faculty is made up of AHN Alumni who have had a firsthand experience of what it is like to walk in an Academy girl's shoes (moreover, Penny Loafers). This year, the AHN faculty welcomed four new Alumni to staff: Emily Pantelis (A'07), Megan (Cardillo) Lopez (A'08), Olivia Martinez (A'10) and Paige Mangan (A'12). ACHONA received the chance to talk with each Alum to get an inside look on their journey back to Bayshore Boulevard:
What sports/clubs/hobbies did you participate in in high school?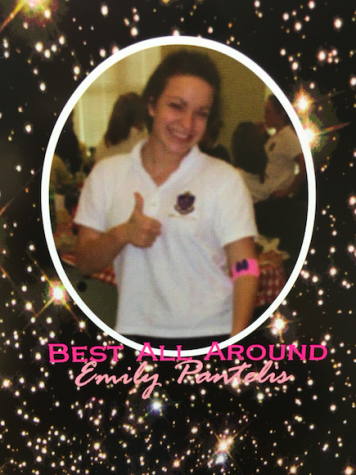 Pantelis: "I played Volleyball, Softball, Swim, and Track. I was also Vice President of my Senior Class, President of S-Club, Vice President of Interact Club, a member Faith Children's Home Club, Beta Club, National Spanish Honors Society, National Math Honors Society, and I was on Holly Court for my Sophomore Winter Formal."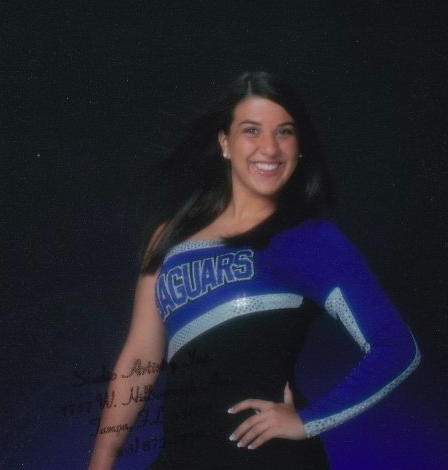 Martinez:  "I was on the Dance Team, Golden Girls, and Mini-Course Week Committee. As for clubs, I was the president of Spanish Club and my Senior Class, and my sophomore year, I was the Swim Team Manager."
Mangan: "I was a Jesuit Cheerleader all four years, a member of Ambassadors, and on the Yearbook staff."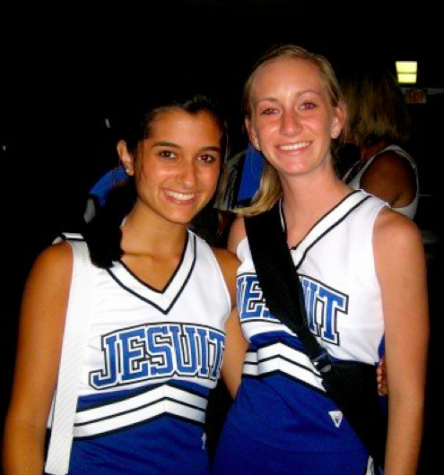 Lopez: "In high school, I was super involved with TLC. It's actually a big reason why I'm a Guidance Counselor today. I was also an Ambassador, in Beta [Club], the Faith Children's Home Club, National Honor Society, and I was a JHS cheerleader. Outside of school, I was busy with dance at my studio (Ms. Lisa's) and also taught children dance there."
What was your favorite part of AHN?
Pantelis: "My absolute favorite memory I had from AHN was my last orientation. The Senior sleepover was the night my before my birthday, and at orientation, everyone in the school sang me happy birthday."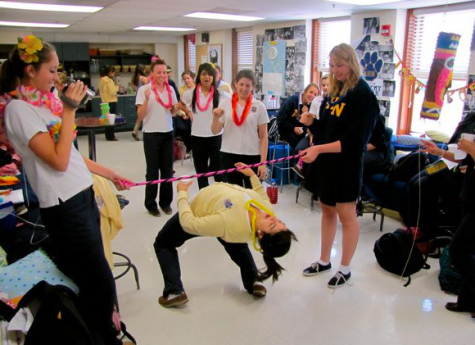 Martinez: "My favorite memory was the last week of class my senior year. We had a different theme everyday and just celebrated!"
Mangan: "My favorite part of AHN was the comfortable environment, how the school really came to feel like a home to me by my senior year."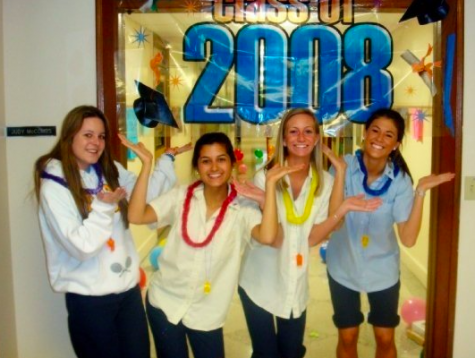 Lopez:  "My favorite part of AHN was my friends- some of which were in my wedding and are still my best friends today. I also just loved the all girls thing…rolling out of bed, throwing on my uniform, and not worrying about make-up. It felt like a sorority. I also loved all the food we always had…for birthdays and just because. I also met my husband in high school (he went to JHS) and who knows if we would have dated if I didn't go to Academy."
Where did you attend college and what did you study?
Pantelis:" I attended Florida State to major in Psychology, and after that I went to the University of South Florida for my Master's and studied Counselor Education."
Martinez: "I went to Fordham University where I studied Communications and Spanish. I also got my Master's in Education at Fordham."
Mangan: "I went to Florida State and studied Spanish and Fine Arts (with a focus in oil painting)."
Lopez:  "I went to FSU and majored in Psychology and Child Development. After I graduated, I taught English in Spain for a year through a scholarship program- such an amazing experience- and came back to Tampa to pursue my Master's Degree at UT."
How did your AHN experience/ education help you in college?
Pantelis: "I felt very confident in all of my classes freshman year. I was never afraid to ask a question or speak in class, and I know Academy really helped me to do that. My writing skills were very strong, and I was often asked for help by my classmates on papers or essays."
Martinez: "Overall, I would say time management. It taught me to do a ten page paper in 30 minutes."
Mangan: "My AHN education made my transition so easy. While the rest of my class was struggling to write proper essays, I didn't have to worry because we'd already mastered essays in high school. Also, the Academy sisterhood prepared for the sisterhood I found within my sorority. AHN taught me what it means to be a "sister," which helped me assimilate quickly and become a leader."
Lopez: "Honestly, I found college to be easy because AHN taught me how to study and simply be on top of things. It was also rigorous academically, so when I started college, I was easily able to handle everything. I remember thinking English class was so stress free because we had all these writing assignments but I was already so experienced in writing thanks to AHN."
What made you want to return to AHN?
Pantelis: "I felt like it would be the best place to be an educator and that I would be returning home to my family."
Martinez: "Because it feels like home, and I wanted to help students succeed at Academy."
Mangan: "Imagining that I could have an impact on the next generation of strong Academy women."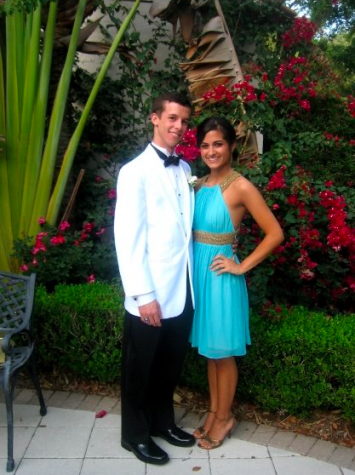 Lopez: "AHN is home. I went to high school here, got married here, watched my siblings and cousins attend, my mother-in-law teaches here, and my husband and his siblings have attended. I also live right down the street. It was a no brainer, or no 'hearter,' to want to come back. My heart just led me here honestly. I know it was divine timing."
What is your favorite part of coming back to Academy?
Pantelis: "I love getting to work with my former teachers and friends from high school."
Martinez: "It is fun to be on the other side of Academy life being a teacher and not a student."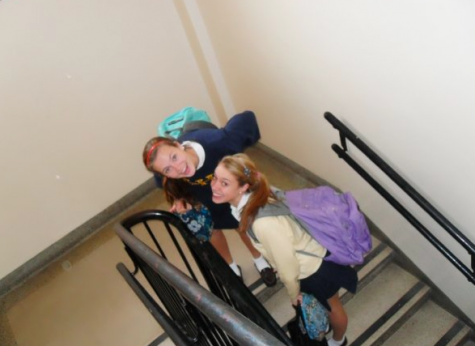 Mangan: "Seeing all the new improvements, but also feeling like nothing has changed. It's so cool to know that the tradition I was a part of is alive and well, and that I am becoming a part of that tradition for this younger generation."
Lopez: "My favorite part is doing what I love to do with the exact age group I love to work with, but I also love walking by the chapel I was married in last year, and seeing my mother in law every day, and working with some of the most amazing and loving people. I feel like we're family. I also love seeing my cousin's kids and being their counselor; it just makes it all feel like home and that's a good feeling to have day in and day out in your career. Oh, and seeing my old teachers. That's a weird but nice and again, comforting feeling"