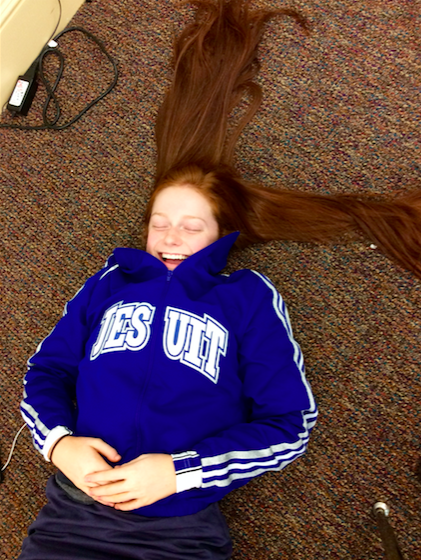 Photo Credit:Isabella Thorpe/Achona Online
As the first semester draws to a close, students are often either found to be overcome with anxiety or exhilaration. Not only are second quarter grades being finalized, but midterm exams are peeking out from around the corner. Also, the whirlwind of planning for Formal, Christmas, and New Years begins now. The highly distasteful emotion of stress can make people feel as if they are carrying excess baggage or like the whole world is against them, and this feeling only strengthens during the busiest times of the year.
The stress that is experienced by students at Academy leads to major L's. However, for some students, taking L's has become a regular thing.  The expression, "taking an L," can be used to describe a poor outcome, a shortfall, or a misfortune.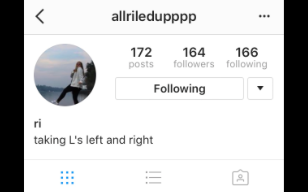 Sophomore Isabella Bahr says, "So I ordered a beautiful dress for formal a few weeks before we were released for Thanksgiving break; I was in love with it. It was supposed to come in three to five business days. So, I wait and it does not arrive before I leave for a family cruise. I was a little stressed, but I calmed myself because I knew it would be there when I came home. But, I come home and there is no formal dress. They ended up sending it to the wrong house." Days later, a replacement dress arrived to Isabella's house, but the zipper was broken. 
Sophomore Maddie Urso's dilemma in winter of 2015 was her broken ankle. She says, "I was driving a golf cart with some friends, but too many people were riding on it. We did not slow down as we were making a sharp turn, so the golf cart flipped over and landed on my ankle." Even though Maddie was on crutches, she stilll had to cheer for the Jesuit basketball team. Also, while most girls were dancing away at formal, Maddie was wheelchair bound.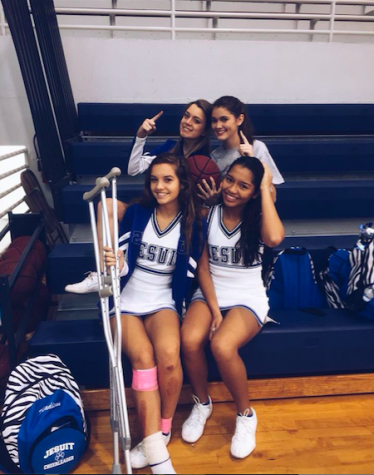 Senior Kendall Bulleit took a holiday "L" in 2015 when she spent Thanksgiving, the holiday that is celebrated for spending time with family, alone in order to study for the SATs.
Some of the biggest L's, unfortunately, are taken during exam week, a week when stress is at an all-time high. Seniors remember the horror story of one Academy alumni who got in a car accident before she arrived at school to take her exam. When she was a sophomore, junior Mia Cardoso took an L by studying for the wrong exam.
Of course, the stress can affect students positively. With a schedule that does not allow for any breaks, some students find themselves feeling more productive and, on the contrary of the status quo, taking major "W's." 
Sophomore Lauren Dingle says, "[With a busy schedule] I have learned how to manage my time and make the most out of any free time I have. I also have realized the importance of planning ahead."
Although some take more L's than others, it is important to remember that no one can live life undefeated. Taking L's can benefit everyone in the long run. They teach people how to accept loss and how to continue to live life.