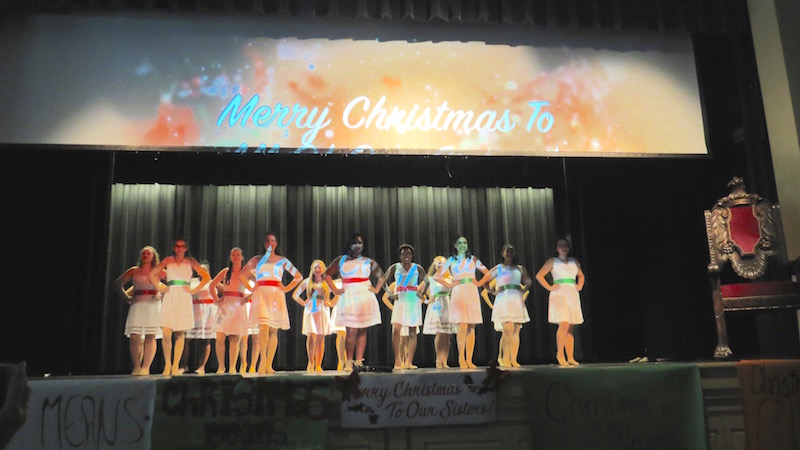 Every year Academy does not play around when it comes to celebrating the holidays by throwing the annual reindeer raffle, decorating classroom doors, and ending midterm week with Formal. Thanks to theater director, Vivian Kimbler, the holiday spirit continued to grow with her Christmas production to the student body on Thursday, December 8.
In the past, students have been selected to charismatically narrate a traditional Christmas book and this year Robin Sailor-Zander had the honor of doing so. The show also includes numerous performances from the quarter notes and few solo performances of Christmas classics. The theater department at Academy has grown tremendously and Mrs. Kimbler has managed to discover and embrace the talented students.
Sophomore, Robin Sailor-Zander comments on her role of narrator: "Only one person gets chosen a year to do it and I was not expected to get the part at all. I had the freedom to go in my own direction and overall I had a lot of fun."
"It is important when you create and show to utilize the diversity not only in the audience but with your artists as well. You have to be open to new ideas and listen to what people like. We had some latin, acapella, and rap," says Kimbler.
Kimbler finds a way to involve students who have never given much thought to the arts and creates an artistic and welcoming atmosphere. It was not just the singing and dancing that made the afternoon magical, but the passion and kind words spoken about the meaning of Christmas. Parents joined in on the action and were able to experience the spirit in person.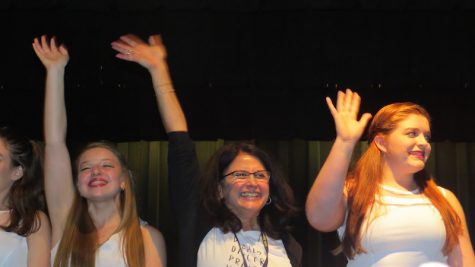 The innovative show included, videos, light effects, and renditions to some seasonal favorites. Junior, Lyric Vickers, debuted her beatboxing skills to "Santa Claus is Coming to Town"  and blew the crowd away.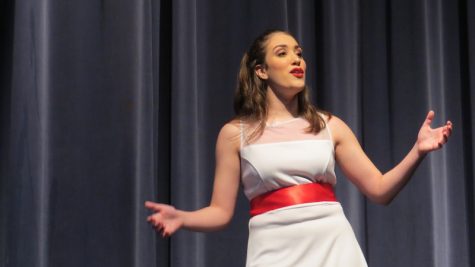 Backstage, before the show, Senior Rachel Tata was warming up her vocals. When asked how she handles the pre show jitters she says, "I just have to keep moving, jumping jacks or whatever keeps me distracted."
Between the dancing and singing, the student body was put into a happy mood. It is not very often that Academy students and staff get the privilege of hearing the Quarter Notes and see how they have progressed. With exams coming up, it was a good way to distract from the stress.