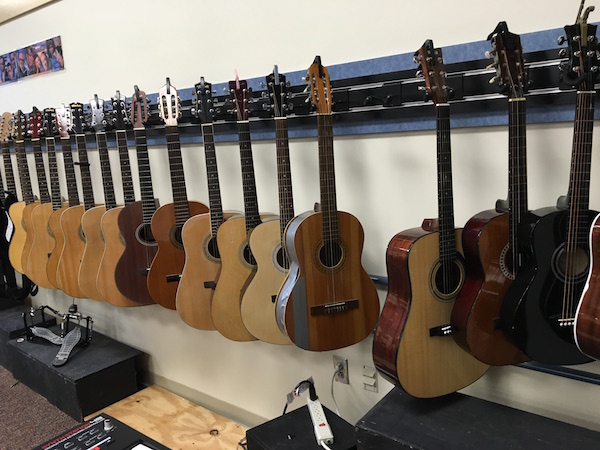 Academy has introduced three new music classes this semester: Intro to Instrumental Music, Instrumental Ensemble, and Percussion Ensemble. The classes are taught by Yohance Wicks. Wicks went to Stetson University, and has been teaching music at different high schools for the past couple years. The goal of Academy's music program is to provide students with a well rounded musical foundation and experience. The short time goal of instrumental classes is to create an ensemble that can perform and support the spring musical.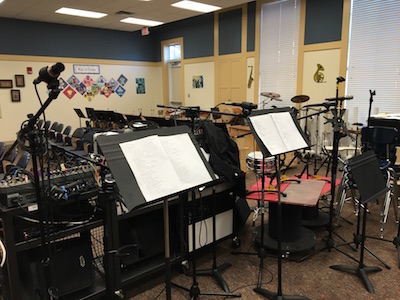 Percussion Ensemble
Percussion Ensemble takes place during set eight teaching students different beats. By the end of the semester the entire class will participate in a drum line working together to play different songs.
Senior Camille Opp said, "I love the class because it is not like anything I have ever done before. Mr. Wicks is an awesome teacher, and he really helps to make sure each student understands each rhythm."
Intro to Instrumental Music
This class is for students who have never played an instrument and are new to music classes. Currently, students are focusing on the different music notes and their meaning. Each class beginning by listening to a new song, while students write down what they hear. Students listen for different instruments and the mood of the song.
Senior Teresa Toranzo says, "Allie Weachter and I decided to take music class to try something new for our last art credit, and it is so much fun. The class itself reminds me of school of rock; the class is very open to different types of music."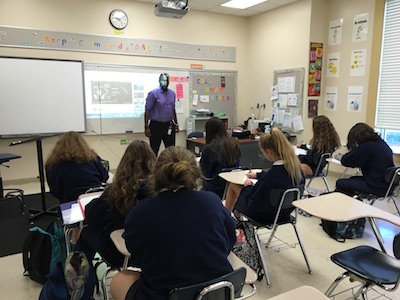 Instrumental Music
Instrumental Music is a class for students who already have a basic understanding for music, and want to deepen their understanding. Most students already know how to read music, so that class focuses on how to play different instruments. During all school mass on Friday January 6 the instrumental music students begun mass with a performance.
Sophomore Greta Dieck said, "I was really nervous to perform in front of the entire school at mass, but I am really proud of our performance and the progress we have already made."