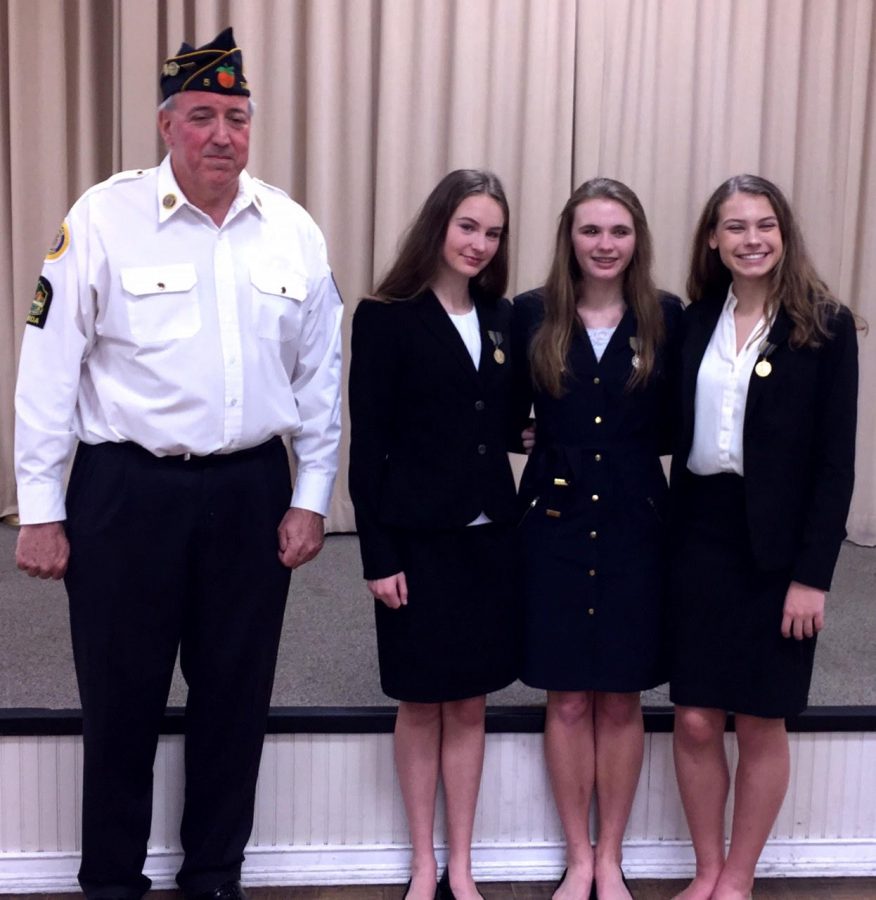 Photo Credit: Jaime Meyer (used with permission)
On Saturday January 14 Academy's National Forensics League (NFL) club competed at the Post level Oratorical Contest at Post 5 of the American Legion on Kennedy Blvd.
The competitors were challenged to write their own speeches eight to ten minutes in length relating to the broad theme of the United States Constitution, and deliver another speech two to three minutes in length based specifically on one of four articles of the Constitution. Sophomore Sydney Lowman says "We weren't told which amendment it would be until five minutes before we had to speak."
Junior Greta Dieck came in First Place and won three hundred dollars meaning she will move on to a district level competition against other Post winners in the area. Sophomore Sydney Lowman finished Second and won two hundred dollars, and freshman Alexa Fredericks took Third and won one hundred dollars.
The competition lasted from about 8:00am to 1:30pm and was judged by local lawyers and members of the American Legion, which is an organization that supports veterans and their families.
Junior Greta Dieck says " It wasn't difficult to memorize the speech, just incredibly time-consuming." She reports that she spent the two weeks leading up to competition memorizing.
Dieck says the most rewarding part of Forensics club is delivering speeches, but she also mentions the culture surrounding the club as a contributing factor to her passion for public speech and debate.
"It lets you get to know a ton of kids your age who are super intelligent and ambitious, which can be really inspiring and motivating." she says.
Sophomore Sydney Lowman joined NFL as an outlet for self-expression. She says "While I see myself as generally quiet, I have a knack for arguments and tend to be comfortable with public speaking."
Lowman delivered a speech about the constitution as a document subject to change. This line stood out as her favorite among all the ones she wrote: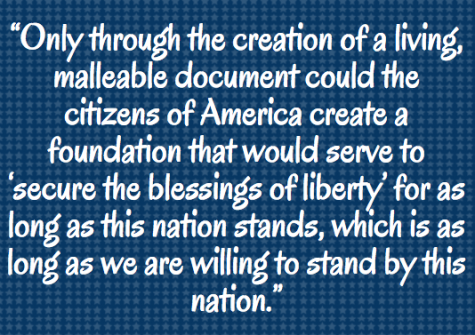 Speech and Debate Coach Jaime Meyer reports that the competitors will all be acknowledged at a Hillsborough County Commissioners meeting in February.