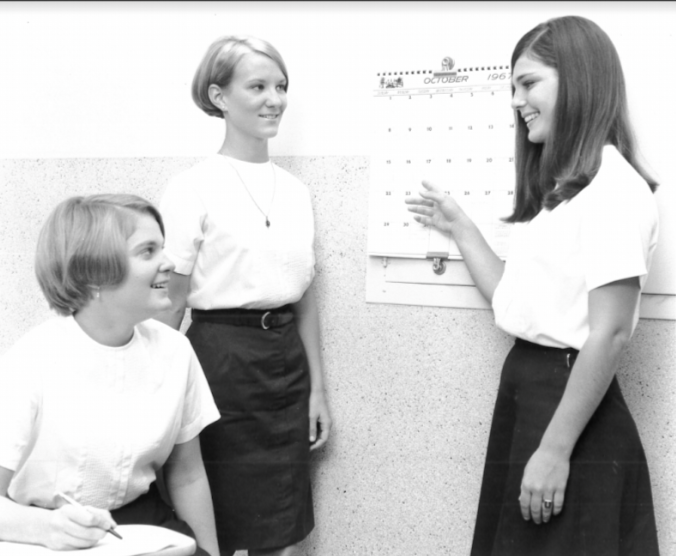 Credit: Academy of the Holy Names Archives
When Academy students get ready for school there is not much thought in the uniform: a navy mini skirt, white polo, and penny loafers or Sperry's. That wasn't always the case. As these photos show, Academy's uniforms have come a long way from the heavy polyester jumpers of the schools early days.
Some of the evolution has been driven by style: In the 1940s, the thought was to have students wear comfortable jumpers with bloomers, as a lighter option- or, on the other side of the spectrum to have students wear heavier dresses in the 1970s.
1940s
The 1940s gym suit sported a pair of bloomers underneath.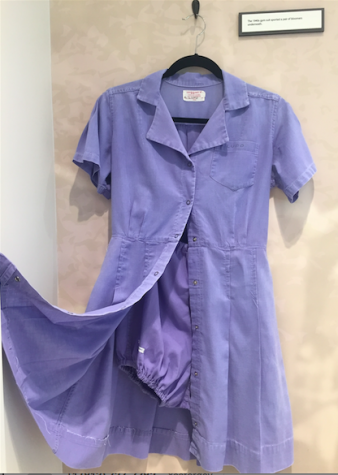 1950s
Blazers were introduced in the late 1950s and continued with variations to the end of the 1960s.
Karianne Buser says, "I think wearing this article would get annoying throughout the day and probably very uncomfortable."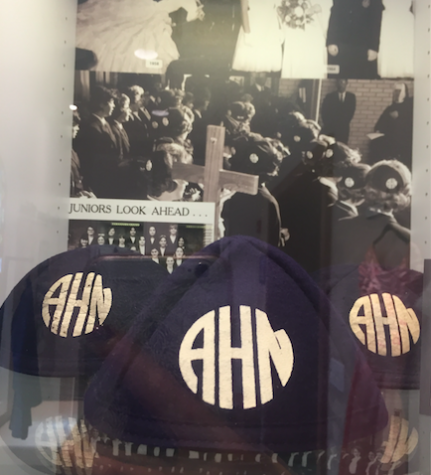 In the 1950s, neckties were added to the uniform and later showed off club pins.
Haley Schumann says, "I think I would like having achievements on the necktie to show all that you've completed through the years."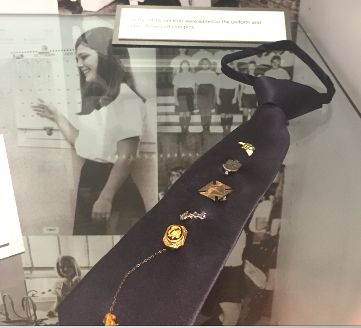 1960s
The uniform of the late 1960s consisted of a cotton, navy blazer, navy skirt, white blouse with a jewel neckline, and brown penny loafers.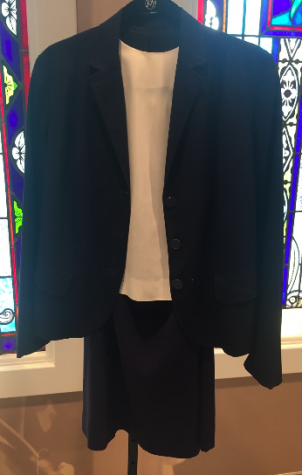 The white dotted swiss dress of the late 1950s and 1960s brought understated elegance to special occasions such as piano recitals and club inductions.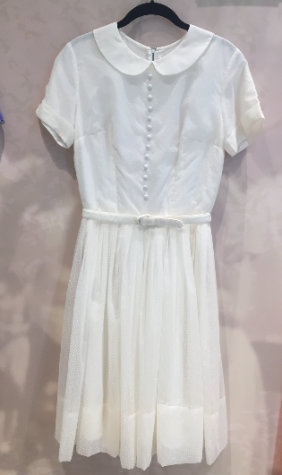 1970s
The polyester uniform was adopted in 1971. It could be worn in navy or light blue.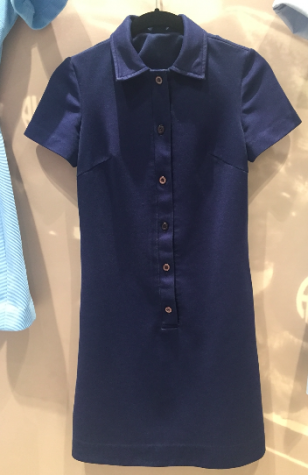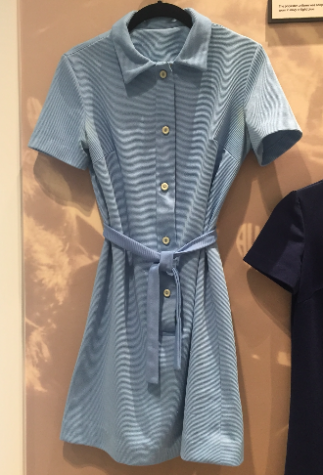 1980s
The cotton cord shirtwaist was the uniform of the 1980s.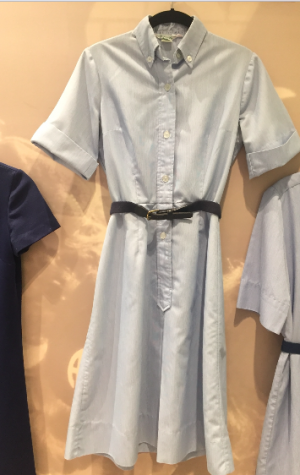 1990s
The cotton cord 'loose' style was worn with a belt in the 1990s.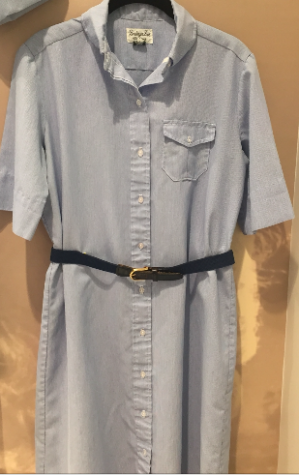 Senior, Alessandra Ruano says, "It's interesting to see the changes of the uniform over the years and really shows how much history our school has."
While Academy has redesigned their uniforms multiple times, it is fascinating to go back and see the changes, which are all showcased in the Heritage Center.