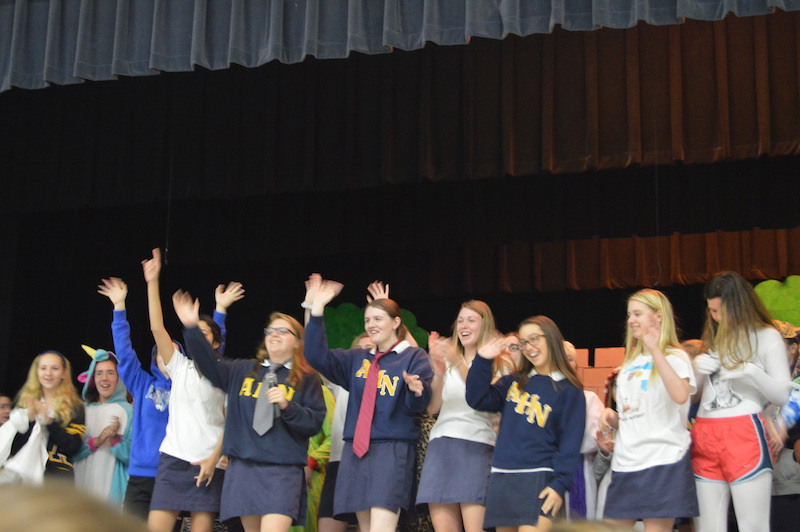 Pep rallies, orientations, and school Masses are common activities that highlight the schedule of an Academy student. But what do all these things have in common?
In Principal Stephanie Nitchal's words, the common denominator is "a sense of community and the celebration of each other."
Opening with a new prayer honoring Blessed Marie Rose, Nitchals awakened the tired Monday morning crowd of students and introduced the 10 minute Student Council organized skit, inspired by Saturday Night Live's "Weekend Update". Senior Representatives Jenna Wiley and Grace Neal led the morning activities as hosts making announcements and introducing guest stars, of which there were plenty.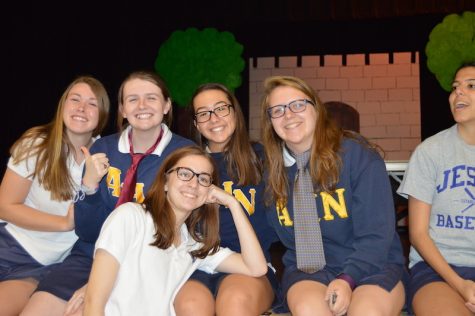 Juniors Alex Smith and Maddie Obregon were the first guest stars acting as two Jesuit students, offended that Academy was introducing their own version of Convocation. Leaving the stage irritated with the situation, but with the crowd laughing, Smith and Obregon were a hit.
Sophomore Fallon Flaharty says, "I didn't think I was going to enjoy Convocation since it was on a Monday and no one told us about it, but it ended up being fun and Grace [Neal] looked like she put a lot of effort in it so I'm excited for more."
Following this was Beyoncé, performed by Sophomore Sophie Ragano, who cracked several jokes with song lyrics from well known Beyoncé hits, including "Irreplaceable" and "Flawless". Neal and Wiley continued to address upcoming events and reminders for students, putting a comedic spin on the process, making it more enjoyable for students and teachers alike.
Next, Senior athletes who will be "signing" to play a certain sport in college on a scholarship were asked to stand and be recognized at Convocation.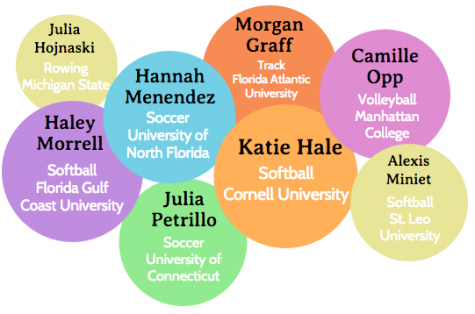 There was a lot of behind-the-scenes help from a committee of dedicated teachers. The new 2017 semester brings surprises for students at Convocation including guest speakers and innovative sketches. The Convocation Committee plans to implement weekly, instead of monthly Convocations next year. A few of the teachers and faculty involved in the Committee are shown below.

Junior Haley Hemmings says "I felt like I knew more about what was going on in the school but I wish I had my planner with me to write it all down."
Closing with student announcements about bake sales and club meetings, students started their Monday in high spirits, having a good laugh and coming together as a Sisterhood, setting the tone for the fun and productive week ahead.