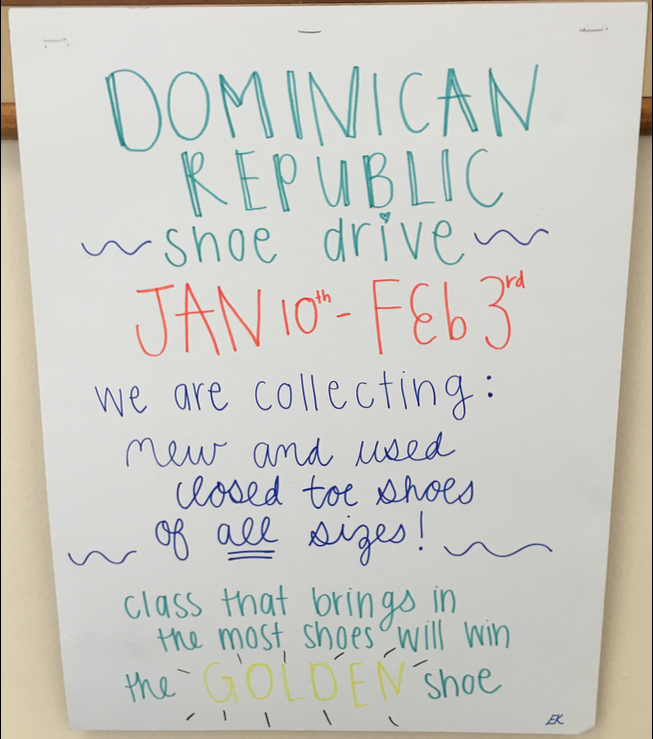 In March, while the rest of the student body will either be attending mission trips in other locations and college tours or staying on campus, a select few of Academy's High School students will be traveling to the Dominican Republic during Mini-Course week. The girls that are traveling to the Dominican Republic for this week are currently preparing for their trip by hosting a shoe drive, and are asking for close-toed shoes, either new or gently worn. AHN missionaries started this drive 16 years ago, with the help of Mrs. Rebeca Zambrano.
Zambrano, one of the teacher moderators for the trip said, "We started the shoe drive two or three years after we started going to the Dominican. We realized that each of the missionaries just bringing in one or two pairs wouldn't be enough for all the kids we wanted to provide for, so we decided to reach out the Academy community for help."
The missionaries will be giving the shoes collected to the children of La Victoria, Dominican Republic. The children that live in the city of La Victoria must have shoes in order to attend school. Due to economic restrictions, some of the children do not have any shoes, and cannot receive an education.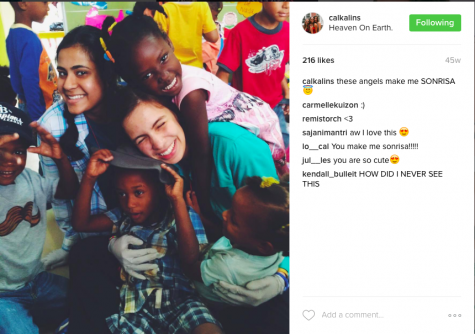 In order to motivate everyone to bring in shoes, the missionaries made the shoe drive a school-wide competition. Whichever grade brings in the most shoes will be given a prize at the end of the competition.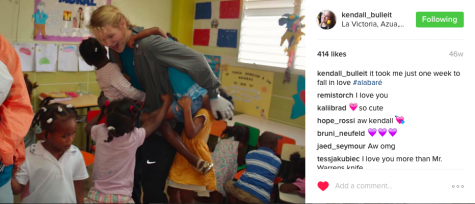 The boxes for each grade are currently in the lobby outside of the Innovation Lab on the second floor. The competition ends on February 3, so please be generous and donate to a good cause by bringing in shoes!