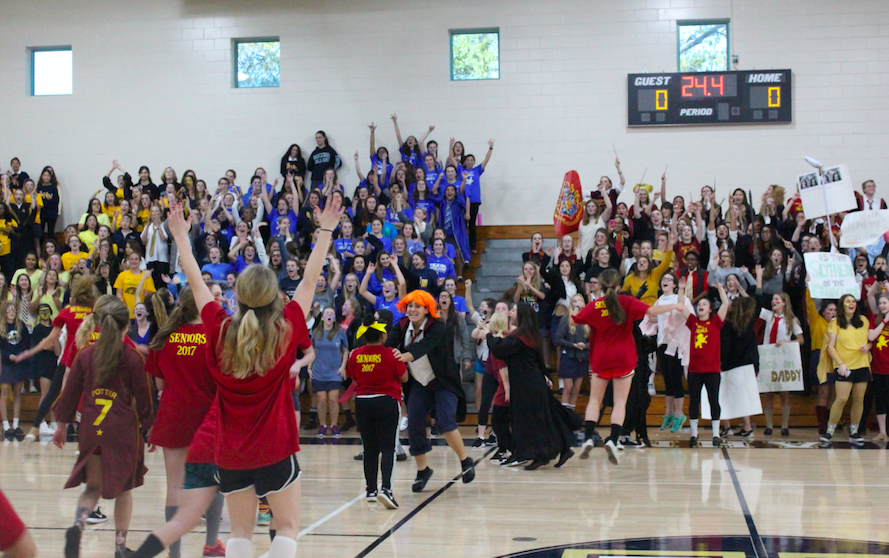 Every year the AHN Golden Girls organize events for Catholic Schools Week. On Thursday February 2, Jagball took place for the 3rd year as an all-school assembly. Seniors, juniors, sophomores, freshman and teachers played against one another in tournament style dodgeball games in attempt to win the Jagball championship title. The event is open to all students who sign up and purchase the event shirt designated for their grade.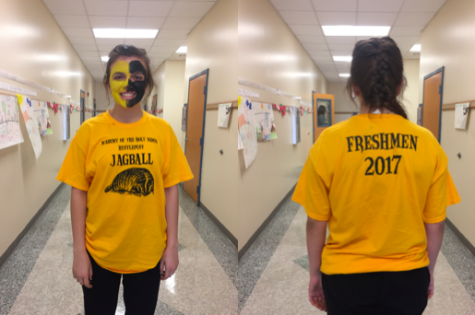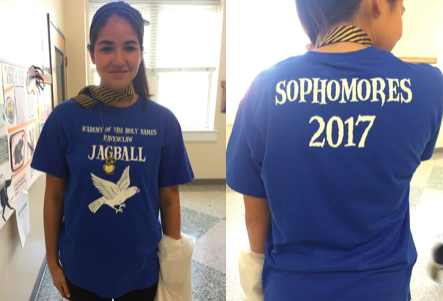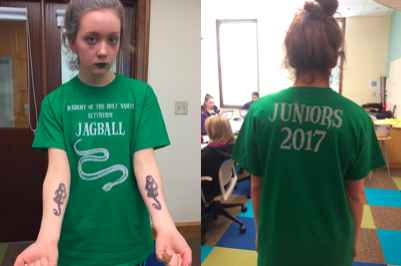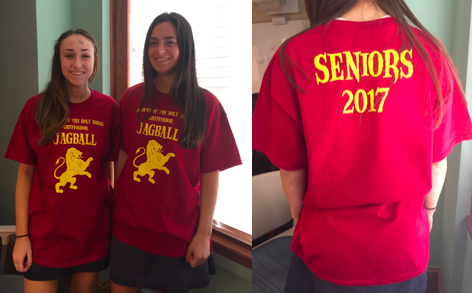 This years Jagball theme was "Harry Potter". The freshman were Hufflepuff, the sophomores were Ravenclaw, the juniors were Slytherin, and the seniors were Gryffindor. The event began with prayer and a listing of the rules. The first battle was Ravenclaw (sophomores) vs Gryffindor (seniors). Gryffindor took the win. Next up was Hufflepuff (freshman) vs Slytherin (juniors). Slytherin took down Hufflepuff. Following the second game, the Jaguarettes performed a dance before beginning the next activity, Hungry Hippo.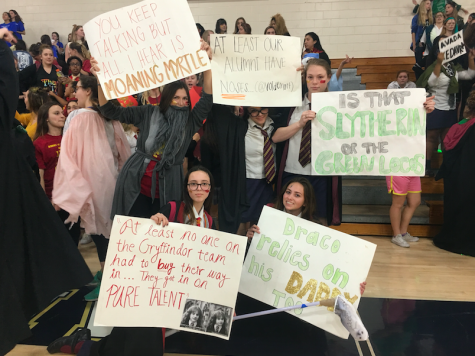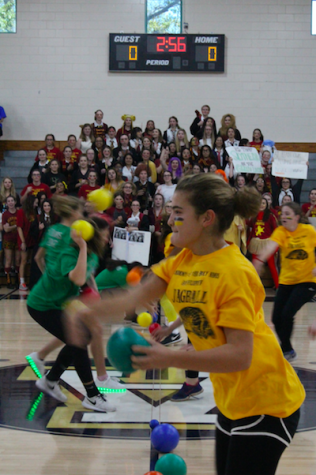 In the first round of Hungry Hippo, the seniors, the sophomores, and the teachers tied for first place. The juniors and freshman played in the loser's bracket, resulting in fourth place for the juniors and fifth for the freshman. In the tie breaker round for the championship, the seniors battled the teachers and won.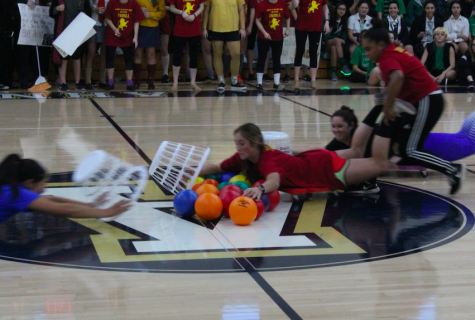 The Ministry of Magic (teachers) came out for one last battle in the teachers vs. all-stars game. The all-star team is made up of three star players from each grade. The students dominated the teachers and took home the win. The next game was the much anticipated championship, Gryffindor (seniors) vs. Slytherin (juniors). It was an intense battle that brought the whole crowd to their feet, ending with Gryffindor taking the championship title.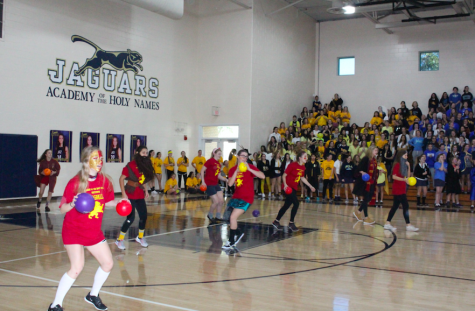 After the tournament came to an end, Golden Girl's seniors announced the results of AHN Spirit Week 2017. The freshman finished in fourth, the sophomores in third, the juniors in second, and the seniors in first. Following the announcement, all the grades came together in the center of the basketball court and sang the alma mater.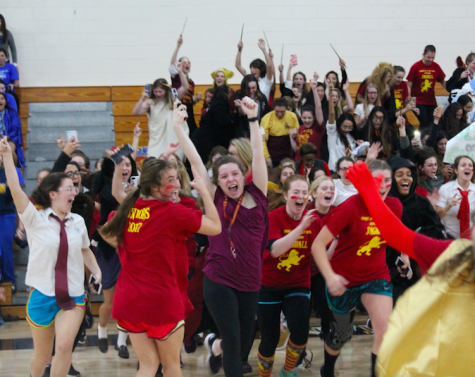 Although this spirit week was cut one day short, AHN students still enjoyed a week full of friendly class rivalries. All the energy built up from a week of heated competitions was let loose at Jagball, the closing event of AHN spirit week.