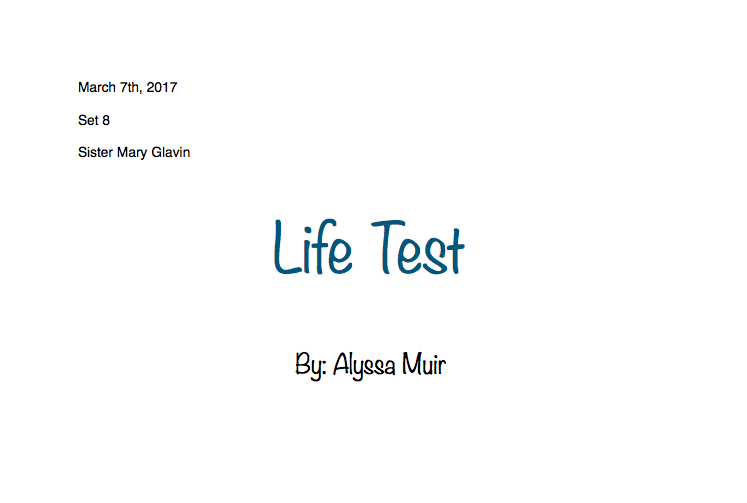 Credit: Devin Folkman/Achona Article
This past week, Sister Mary Glavin's senior Christian Lifestyles class was working on an out-of-class project that focused on doing a good deed for someone else. The project was based off of a scripture they discussed as a class.  The scripture told the story of Lazarus and the rich man; it takes place in the gospel of Luke. Lazarus asks the rich man for money but the rich man does not give him any. This scripture teaches the students at Academy to spread kindness throughout the community. The purpose of the project is for the student's help someone who is their Lazarus and not turn away from them.
Glavin says, "In Christian Lifestyles class we have the opportunity to examine our attitudes toward money and possessions, sharing, and equality.  After the students and I discussed several Scripture passages I assigned a "life test" which involved living out one of the insights from the Scripture."
Glavin's classes focus on relating scriptures to situations that students are commonly faced with today. All of her students will learn the impact that the scriptures have on their identity and faith.
Glavin says, "When we discussed the story of Lazarus and the Rich Man, I asked the students who might be the "Lazarus" in their lives.  Who are the people who might be begging for or needing attention, who might be overlooked or misunderstood in society, who are asking for "the scraps from their table"?"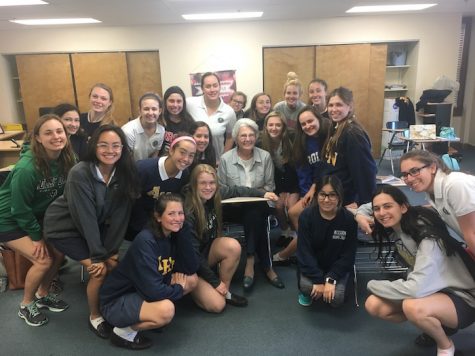 When the class was asked to do this task, many of the students pondered and found certain difficulties while working on the life project.
Jessica Galvis says, "All of us take Christian Lifestyles very seriously, so when trying to find someone who might be Lazarus in our lives, I had to use careful thinking but came to a roadblock. I like how this project challenges us, making us touch in with our spiritual and emotional selves."  
Christians are supposed to live in a "table world" where everyone's needs are important. This passage that the students have read clearly points out how they can inadvertently be blind to others' emotional and physical needs and not just their financial needs.
A person who blesses will be greatly enriched, and whoever gives water will also receive water. -Proverbs 11:25
— Great Bible Verses (@GreatBibleVerse) March 4, 2017
Glavin says, "I was very touched by the accounts of students in my class who chose to live out this message and who clearly opened their eyes and their hearts to the people around them. I pray that all of us can continue to do so in our lives."