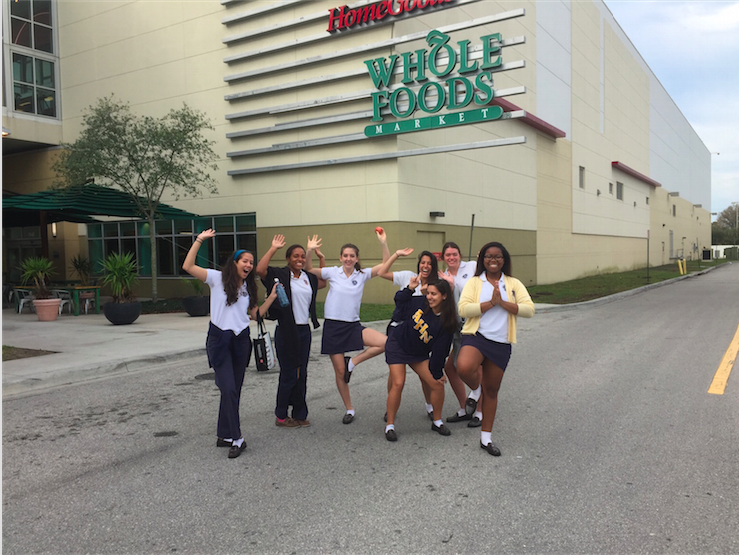 Health and Personal Fitness teacher Betsy Suskauer took her Health for Life class on a field trip to visit a Whole Foods market this week. The class of eight received a personal tour from Whole Foods Marketing Field Associate Lea Mewa as well as a full complimentary lunch afterwards and a $25 gift card to spend at their ease.
https://www.instagram.com/p/BQysGFmB7IZ/?taken-by=wholefoodstampa
The trip was an educational experience for the students, who learned about the importance of raising animals cruelty free and the difference between farm-raised and wild-caught seafood.
Senior Lissa Ogden says, "The trip was very enlightening. It's incredible to see a store so genuinely involved with the community that they provide to. They truly want to do what is best for their customers."
For some students, the highlight of the trip was the 20 minutes allotted for shopping with the gift card. Purchases included organic face masks, all-natural granola, additive-free organic milk, and pastries.
Junior Tabitha Rucker says, "I learned a lot and was very inspired by the food choices they made and the foods they decided to keep out of the store."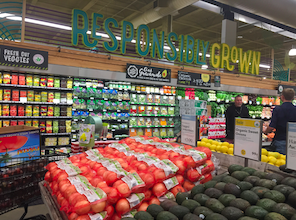 Suskauer says, "We had an awesome visit to Whole Foods market, we learned a lot and found out why it is the leading natural and organic food retailer. The store stands behind its motto Whole Foods, Whole Planet, Whole People. Our tour guide was as equally impressed with our AHN students, who asked great questions and were found to be extremely knowledgeable about health and wellness."
Suskauer hopes to plan more field trips like this for her students that can be both educational and fun. By doing this, students can understand the topic of health and the importance of incorporating it into their lifestyles.