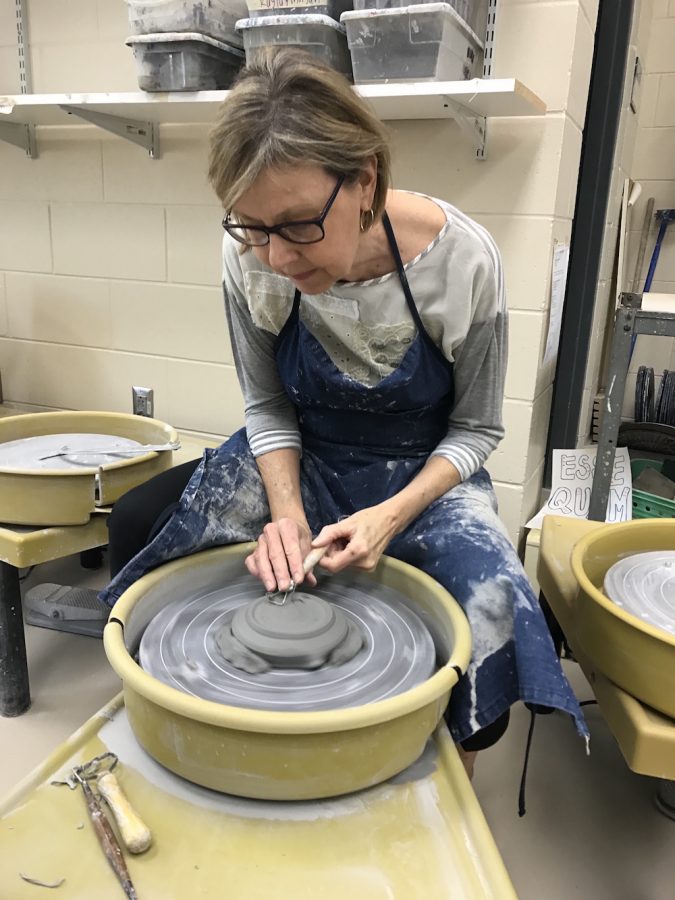 After two and a half years of teaching at the Academy, fine arts teacher Erin Franklin has had to leave the school a couple weeks before the end of third quarter and move to Orlando. Previously, her position was held by Sharon West, who had been teaching at Academy for 25 years. Now West is back in the art department to finish off the year for Franklin's art classes.
ACHONA: How long have you taught art?
West: "I have taught art for 36 years total. I have taught in many different places. In Georgia I taught fifth grade art, five years in Vero Beach, taught all boys high school for years and years, and I have a dual degree in reading and art."
ACHONA: How do you feel being back at Academy?
West: "I feel good being back, it's only part time and it's fun because I love what I do. I also missed working with Sister Lisa, so I'm excited to be back."
ACHONA: What is the biggest difference for you from when you used to be here to now?
West: "Technology is the biggest difference for me. I was on a PC before, so using the Mac and learning to use Haiku to input grades is a little difficult, but I'm getting the hang of it. Learning to use the Mac is helpful because my grandchildren always complain that I need to learn to use the new technology, so now when I go over to visit I will know how."
ACHONA: Why do you love what you do?
West: "I love what I do for so many reasons. The satisfaction I get when seeing students accomplish something they didn't think they could do is the best feeling for me. Seeing that light bulb go off in their heads and producing unique art is why I love my job. Also, when talking to former students and seeing how my class has been implemented in their life somehow or they do it as a hobby."