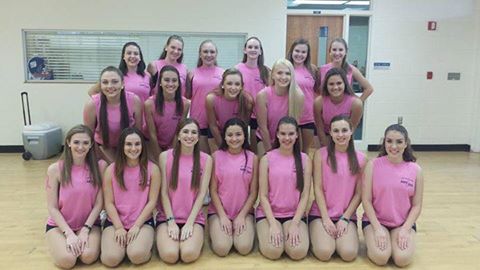 At the end of April, AHN's very own varsity dance team, the Jaguarettes, will be holding their annual tryouts for any AHN high school student including rising freshmen. Jaguarettes is a varsity athletic team. The season runs from June to March.The Jaguarettes perform at various AHN volleyball and basketball games, along with some Jesuit games and pep rallies. The team also competes in one to two national competitions per season against across the country.
Junior Gracie Wipfli said, "Even though it seems like a lot of work, it's totally worth it. I would encourage anyone thinking about trying out to come out to tryouts because this team is the way I met some of my best friends and I wouldn't change it for the world."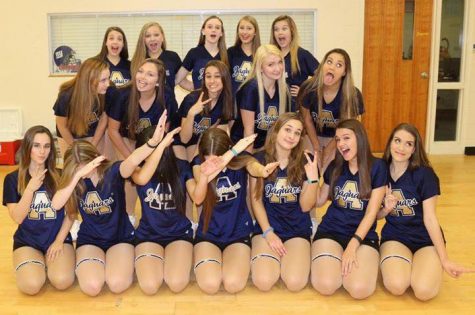 The team's tryouts are modified to resemble the way college dance team tryouts work. The mandatory pre-tryout clinics are the first two days, Monday, April 24 and Tuesday, April 25 with the official tryout held on Wednesday, April 25. Parents of prospective dance team members are required to attend a meeting on Monday April 24 at 5:30 P.M. in the AHN gymnasium. In order to be eligible to tryout, each student must submit completed athletic forms.
The 2017-2018 team will be revealed on Thursday, April 26 via email. The list is emailed out by the Head Coach, Stefanie Zummo only to the team, and those who were not chosen to be on the team will receive a separate email. However, not making the team is not the end of the world. There are tryouts every year and open to girls who have already tried out.
Junior Audrey Diaz said,"Last year, my audition was a literal blur. I was quite nervous. But, I do remember that I followed the coach's 'golden rule' of smiling the whole time and I was fine. I'm so happy that I was chosen to be a Jaguarette."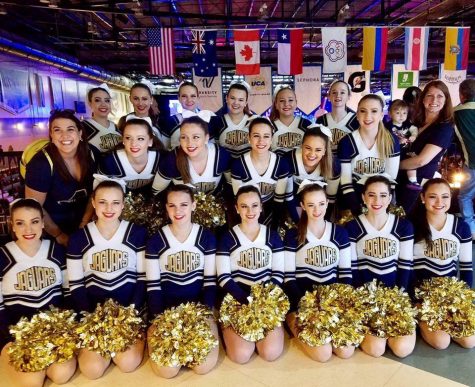 What are the basic skill requirements?
2-3 clean pirouettes
Right and left splits
Side leap
Right and left leaps
Calypso
Spinning disc
Toe touch
High kicks
Second turns
What should I wear?
Monday and Tuesday: Wear any clothes you feel are appropriate to learn a dance routine. T-shirt or tank top with leggings or shorts are the best options. Bring jazz shoes and be sure to have hair pulled up into a ponytail or a bun. .
Wednesday: Black leotard, black dance shorts, and tan jazz shoes
What can I expect?
Expect to be challenged by the routine given to you the first two days. You will have to put in 110% of your effort in order to learn and perfect the dances that are taught. Although you are not being judged the first two days, still push yourself to do your best. Do expect to have fun!