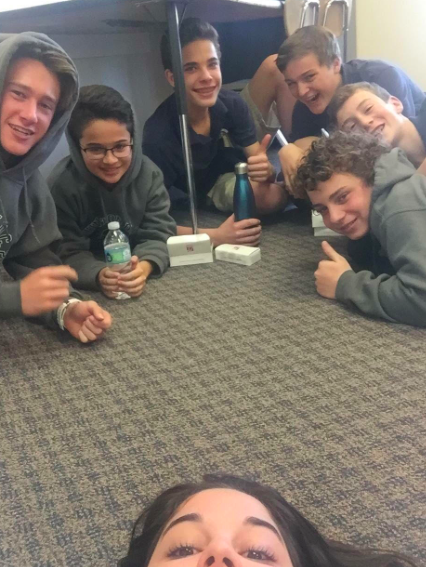 Credit: Olivia Valdes (used with permission)
As a peer mentoring and leadership club, TLC encourages their members to step out of their comfort zone to make a difference and grow as a leaders. Once a month, members run a guidance circle for each middle school homeroom, split up by boys and girls.
Tuesday, April 25, marked the last club meeting for the ten senior members, but they can all agree that they have not only strengthened their relationships with students at AHN ranging from sixth grade to seniors in high school, but also learned core leadership values that they will carry with them in college.

Senior President, Vanessa Alvarez, said, "Because of TLC, I've learned the power of a friend. We call ourselves 'leaders' but to the middle schoolers, we want to come across as their friend. As their friends, we can listen to their problems and give them that time to get whatever is bothering off their minds. It's really important for 13 and 14 year olds to know that it's not embarrassing to express how you feel."
Senior, Olivia Valdes, runs a TLC circle with all boys by herself.
She said, "When I started as a freshman, running an all boys circle by myself was terrifying, so I was stiff around them, but this year was my favorite, because I really the trust of my group and we were all so comfortable with each other. I loved it so much."
Kendall Perez, who experienced TLC circles when she was in middle school, said, "Starting as a member of these circles and then leading one myself has shown me how impactful we can be, whether we realize it or not."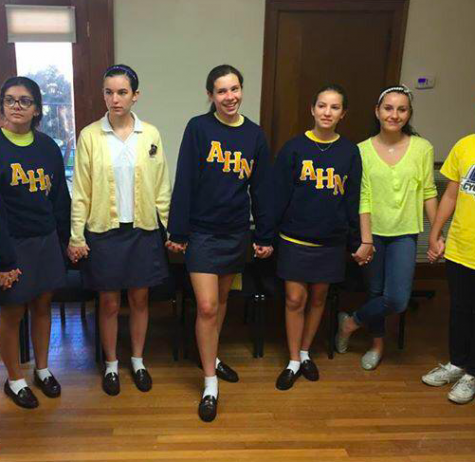 Another part of TLC is giving back to the community. All members are required to attend at least two service projects in both the first semester and second semester.
Senior, Audrey Dunn, said, "Honestly, the service work was one of my favorite parts of TLC because it always turned out to be really fun and rewarding, and I got to bond with everyone in the club."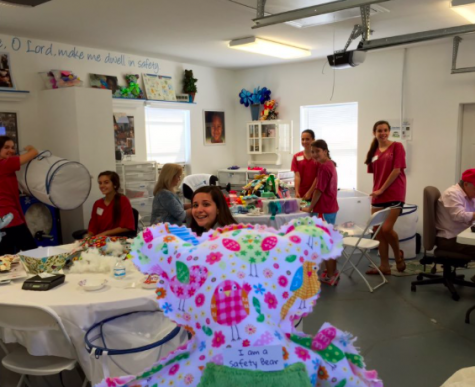 At the end of the final meeting, presidents, Lindsay Calka and Vanessa Alvarez announced the new presidents for the upcoming year: Kenna Weathers and Macie McConnie.
Weathers said, "I am so excited for my position next year. I love being involved in this club and getting to know more people around the school."