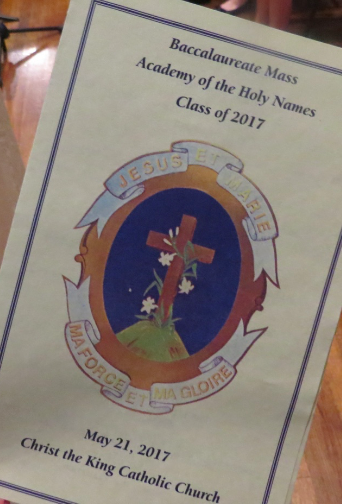 The Class of 2017 attended their Baccalaureate Mass on Sunday, May 21. The mass, which was one of the class' last events as Academy students, was hosted at Christ the King Catholic Church. Father Len Plazewski, pastor of CKS, and Father Steve Ryan, pastor at MHC, led the church full of the Class of 2017's family and friends, in mass.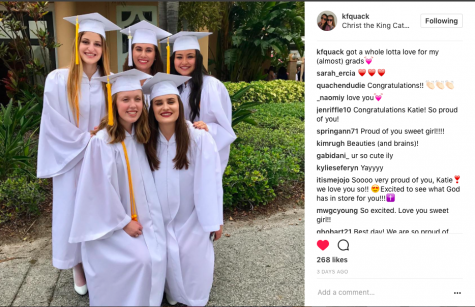 Ally Wehle said, "The mass was so special, and I'm feeling so bittersweet and nostalgic. It was our last time being together as an unmatriculated class and it's absolutely a moment I will never forget."
Father Steve's homily was more than applicable to the lives of the 100 AHN sisters sitting in the first rows of the church. He based his preaching on keys to success for being successful, especially when you are on your own, but reminded everyone that although they may be miles and miles away from their family next year, as a child of God, they are never more than a prayer away from help and guidance from Him.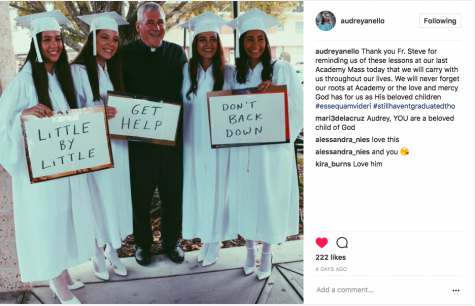 After being left with words of wisdom to take them into college, and receiving the gifts of the Holy Spirit through the Eucharist distributed by their classmates, the Class of 2017 were released and then met up with their families to take pictures.