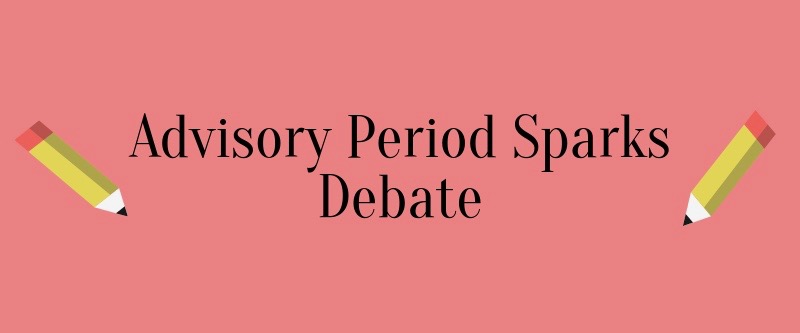 Photo Credit: Juliana Ferrie/Achona Online
Academy's schedule for the 2017-2018 year brings new additions to the school-day. For example, the schedule now gives students a break between every set, the longest of which is advisory. Advisory is a 45 minute period that students can treat as a study hall or a time for club meetings. In addition, advisory allows for convocation on various Mondays, as well as any other assemblies scheduled by administration.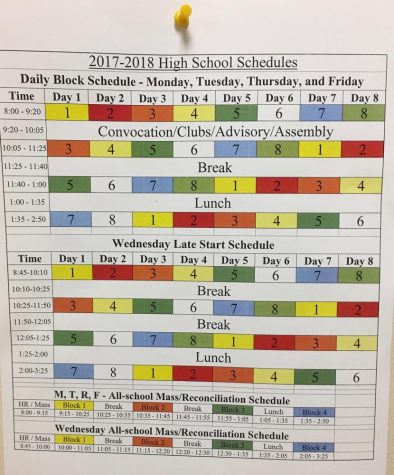 For those who are used to the old schedule, the change has been a hard adjustment. However, most of Academy's students are grateful for the advisory time.
Mckenzie Diaz ('19) said, "I like the advisory period because it was always hard for me to get to my clubs after school, but now I can go during advisory. It's really helpful because I do not have to miss any club meetings. Also, if I don't have a club on a certain day, I can get extra homework done."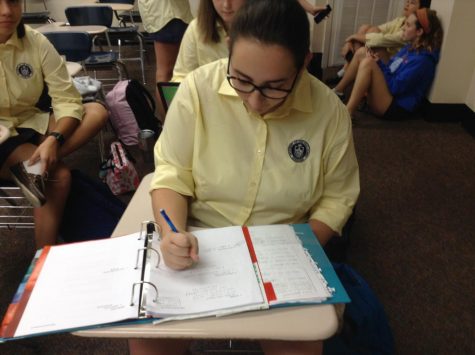 In addition to allowing students to attend clubs during school, advisory also allows students to work on homework.
Bella Addison ('20) said, "I like the new advisory period because it gives me time to go talk to teachers about questions I have about tests or homework."
However, some students are not as happy about the schedule change.
Mia Torres ('18) said, "In my opinion, advisory period is too short to get anything done, but at the same time, it is long enough to create an awkward break in the school day."
Other students are also unhappy with the changes advisory has made to clubs.
Amanda Rogas ('20) said, "Even though the advisory period allows more students to participate in clubs, I think it's unfair when clubs have to make cuts because the advisory time is so short. When clubs were after school, clubs were able to accept more people and to get more things done."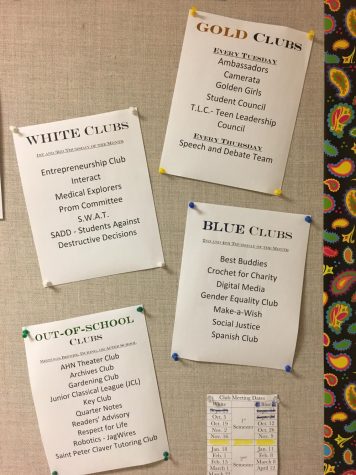 Spanish teacher, Jose Ruano, agrees with students about the pros and cons of the advisory period.
Ruano said, "Depending on the day, I like the advisory period, but sometimes I think that it makes the day feel longer not only for the teachers, but also for the students."
Academy's advances toward new methods of learning show its dedication to encouraging student success.