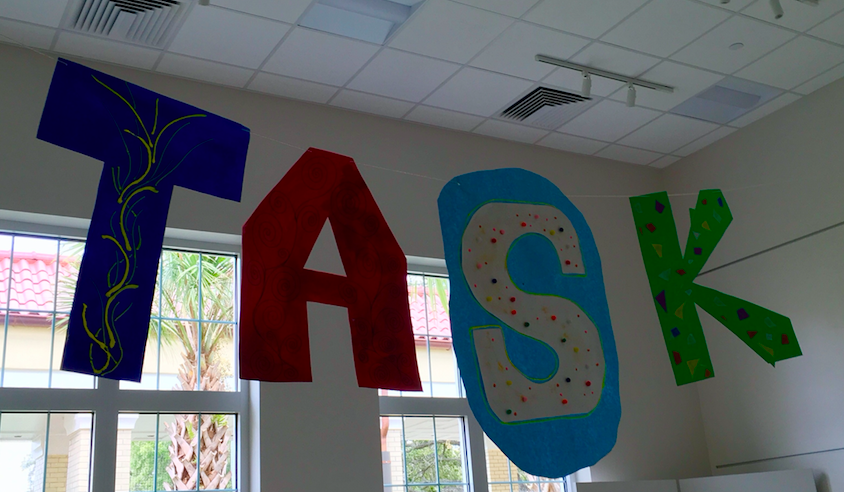 Photo Credit: Mei Lamison/Achona Online
On Friday Oct. 6, 2017, Academy will be having its first ever Task Party in the Bailey Center for the Arts from 6 p.m. to 8 p.m. The event is open to everyone, even students who do not attend Academy. Art teacher Melissa Lima introduced the idea of the Task Party and is the one organizing the event.
When asked to explain the Task Party, Lima said, "It is an art experiment designed to break down social barriers."
At the Task Party, students agree to two rules: to write down a task on a piece of paper and choose a task to create. After students choose their tasks, they are given art supplies and simple everyday objects to complete it.
Art teacher, Sr. Lisa Perkowski said, "Some of the materials students are provided include foil, masking tape, and string."
The Task Party was first created by experimental artist Oliver Herring, who Lima attended a workshop with last year.
Lima said, "I went to the National Art Educators Association in New York. When I was there, I was able to do a workshop with Oliver Herring. From the workshop, I learned that the Task Party could create social interactions among high school students through art."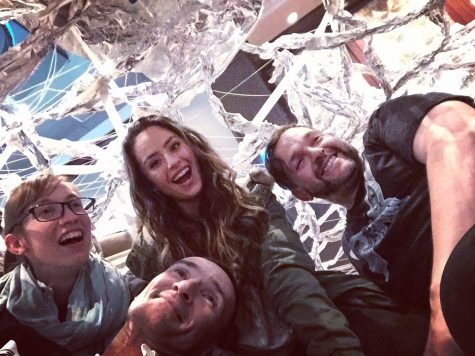 Students in Lima's Sculpture and Art 2D classes participated in a similar activity to the Task Party. They were given various random materials and only had the direction to create something. In her Sculpture class, Claire Rogan ('20) made a life-sized fort out of tin foil.
When the students were put in the experimental situation, they had to rely on each other. Rogan had to collaborate with her fellow peers in order to create her artwork.
Rogan enjoyed the activity saying, "The experience was very interesting. Projects like these are few and far between."
"You get to socialize with people you normally wouldn't," says Lima. "The Task Party encourages people to take social risks through the means of creating."  
To sign up for the Task Party, students need to fill out a sign-up form under the Student Information Page on Power Learning.