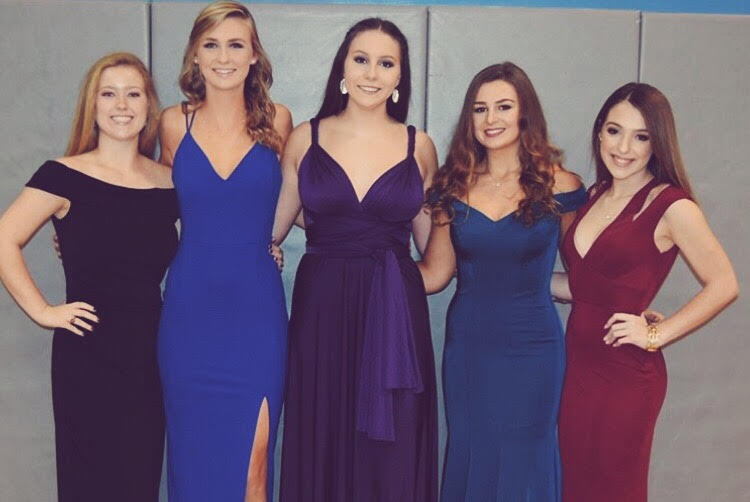 Photo Credit: Kelly Hoffman (used with permission)
This past weekend on Oct. 14,  Jesuit High School hosted their 2017 Homecoming Dance. A weekend full of beautiful dresses, makeup appointments, boutonnieres, pictures and more. This year's homecoming court included seniors: Gretchen Swenson, Feraby Hoffman, McKenna Weathers, Isabella Sebek, and announced as Queen was Sophia Doussan. Jesuit seniors escorted the court to the dance floor for the traditional waltz. This year's escorts included seniors Gunther Mosesmann, Bradley Haines, James Bencivenga, Carter Collins and Jesuit Class President, Tyler Peterson.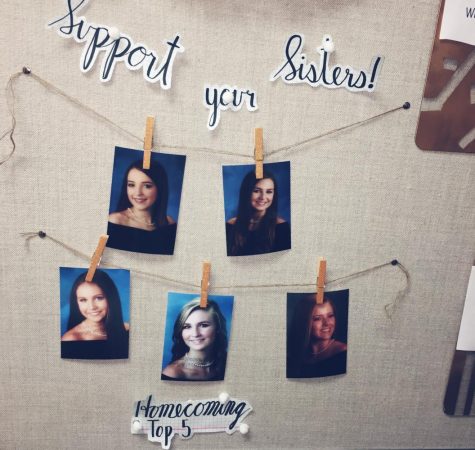 On Tuesday, Oct. 10, 2017, the members of Homecoming Court were announced at Jesuit and the photos and resumes were posted. That night, the Court, along with the Jesuit escorts met for mandatory lessons to prepare for the waltz.
Doussan said, "It was really fun to see everyone practicing together."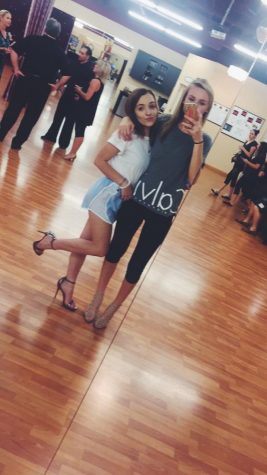 On Thursday, Oct. 12, 2017, the Jesuit Seniors voted for Homecoming Queen in homeroom. Later that day, Jesuit hosted the Homecoming Pep Rally, where the court was formally recognized for the first time.
Hoffman said, "I was very stressed about picking out my dresses for homecoming court, especially, because we found out so close to the date, but it was also fun getting to pick out the two long dresses."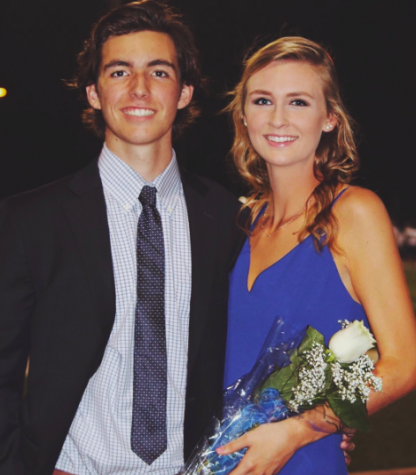 On Friday Oct. 13, 2017, the Jesuit Football Team celebrated the week with a 13 -10 win over the Robinson Knights.
Weathers said, "The football game was full of energy, buildup, and anticipation."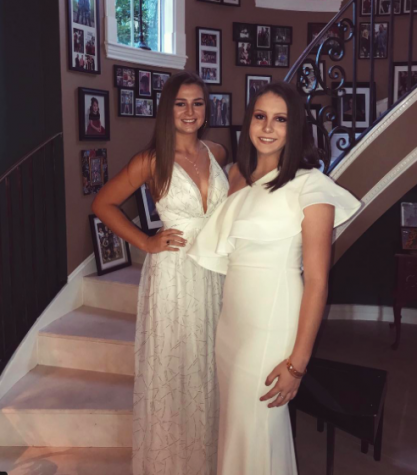 During half time, the Homecoming Court walked on the field and Sophia Doussan was announced as Jesuit's 2017 homecoming queen.
Jesuit's Homecoming Court with Queen Sophia Doussan of the Academy of the Holy Names. #GoTigers #JesuitHomecoming pic.twitter.com/eL2TdB3HJy

— Jesuit Tampa (@JesuitTampaFL) October 14, 2017
Doussan said, "It was really an exciting night. I was so surprised, we all had a chance at winning."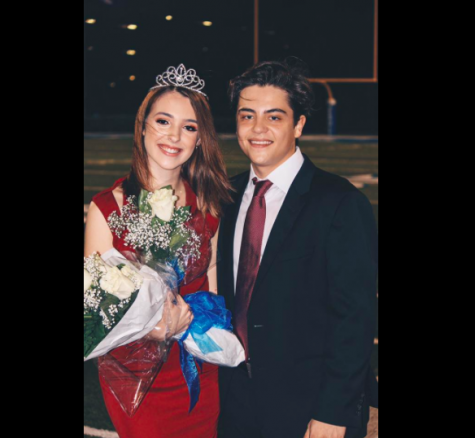 After the game and all the excitement of the night, The Jesuit boys and AHN girls were ready to celebrate at the annual Homecoming Dance.