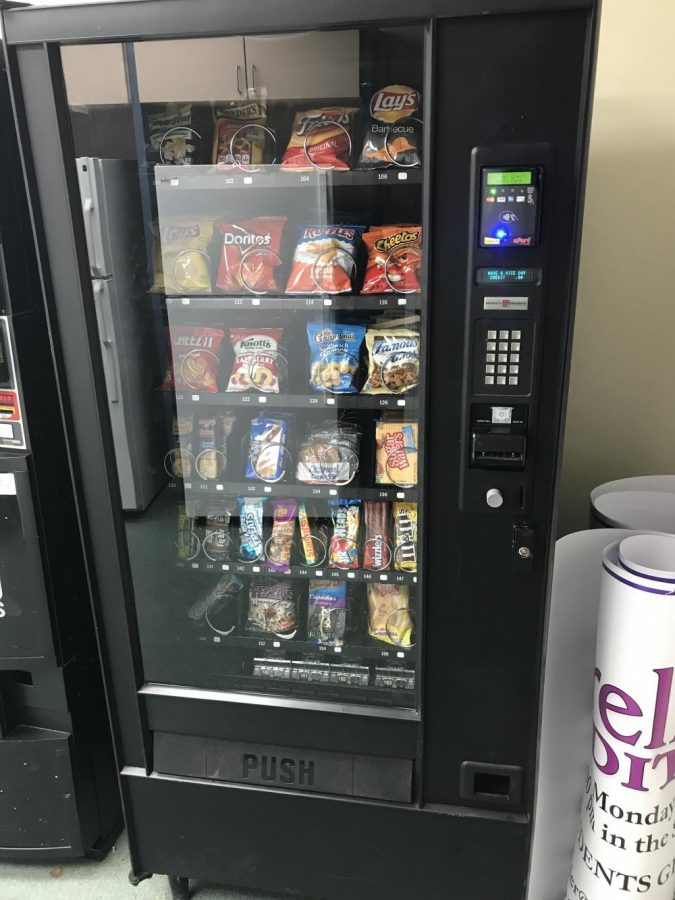 Olivia Traud/ Achona Online
Seniors receive two major privileges: the senior lounge and kitchen. While both have been popular among the students, the vending machine in the kitchen has quickly become a favorite. With snacks ranging from potato chips to Twizzlers, numerous students approach the machine during break or lunch.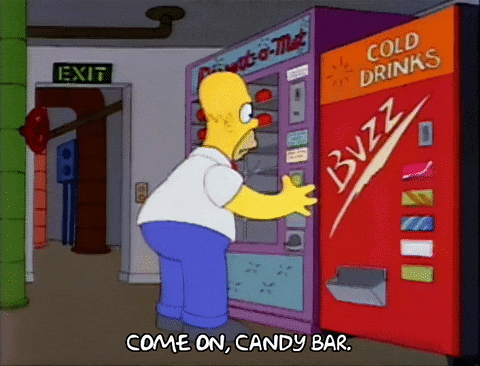 Recently, the vending machine has been the cause of frustration. Every day during lunch for the past week, seniors have left the kitchen complaining about their inability to buy their favorite snacks. In order to buy a snack, the number one button must be pressed first yet it seems to be broken.
The snack machine appears to be crucial in the diet of a senior and is frequented every lunch. Natalie Mauro ('18) said, "They [the students] don't want to go down to Sage and count on getting food from there [the vending machine]. [After trying the vending machine] They don't have time to go to Sage."
Students will walk into the kitchen and ask their classmates if the vending machine is working. Despite being told no, they continue to feed a dollar bill into the machine and attempt to press the buttons for their snack. When the first button refuses to work, seniors will attempt to push the button harder, shake the machine, and even try to reach their hand up the bottom slot. Hungry and angry, they walk out of the kitchen complaining.
The vending machine seems temperamental to some students: "I never know when it is going to work. One day it works and the next it doesn't. One time Nyla shook it a little and then the one button started working," Aleeza Garcia ('18).
Nyla Jacobs ('18) is not the only student getting creative trying to get snacks. Many other seniors spend about five minutes attempting to get their food after realizing the buttons do not work.
Things that do NOT make the vending machine work:
Pressing the button harder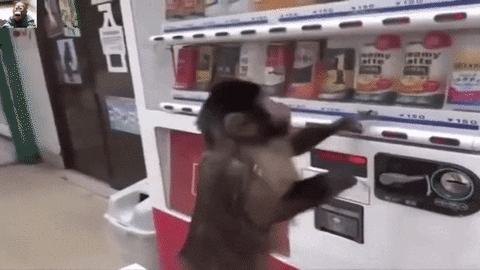 Hitting the machine
Shaking it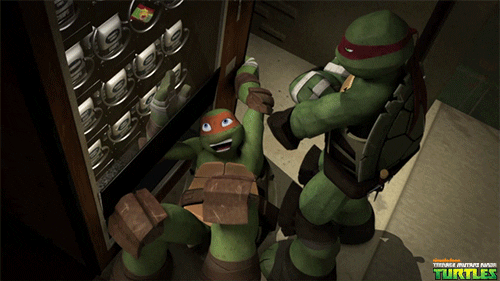 Reaching up trying to reach the snacks
Attempting to open the front door