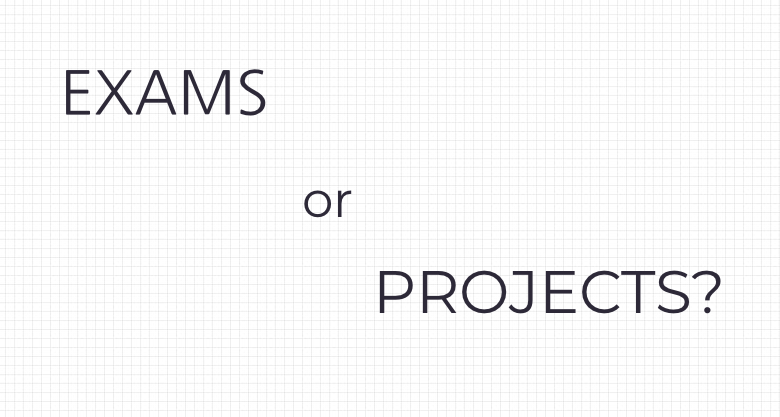 Photo Credit: Sierra Wills/Achona Online
With the end of the second quarter rapidly approaching, Academy of the Holy Names' high schoolers are beginning to receive information about Midterm Exams. The teacher of each class decides whether to give his or her students an exam or a project.
*Studies hard for test*
*Teacher posts grade*
"Exam 3: 54%" pic.twitter.com/9dOOIENMxF

— Sara Coble (@SaraJeanCoble) November 2, 2017
The biggest difference between the two is that an exam is taken on a specific date and includes everything you have learned in that class so far. Also, exams are timed and proctored by teachers whereas a project is completely in the hands of the students. Whether it is a partner project, or an individual piece of work, student is wholly responsible for their work. Projects are also normally assigned in advance, thus giving the students a decent amount of time to do it well.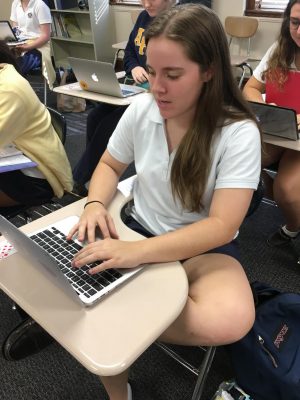 This year, with the senior class, there are new guidelines for exempting exams. If a senior chooses to exempt an exam, they must have a grade at or higher than an 89.5% and also must not obtain more that six tardies and absences for the class in which they want to exempt.
In accordance with the new rules, "Advanced Placement courses (in the first semester) and projects in lieu of an exam may not be exempted."
Lindsey Perez ('18) says, "I really appreciate the new rules, because now I do not have to take all six exams.  Also, I like projects better than exams because you have to spend more time doing it, but it is not as stressful as actually sitting down to take an exam."
However, this year students are seeing an increase in projects being assigned instead of an actual exam.
Anamaria Lefler ('19) says, "I like getting projects instead of exams because you get more time to do a project. Also, I feel that exams cause more stress for students."
Hope Joffary  ('20) says, "For exams usually you cram for them by studying the night before, but projects help you to understand the material better."