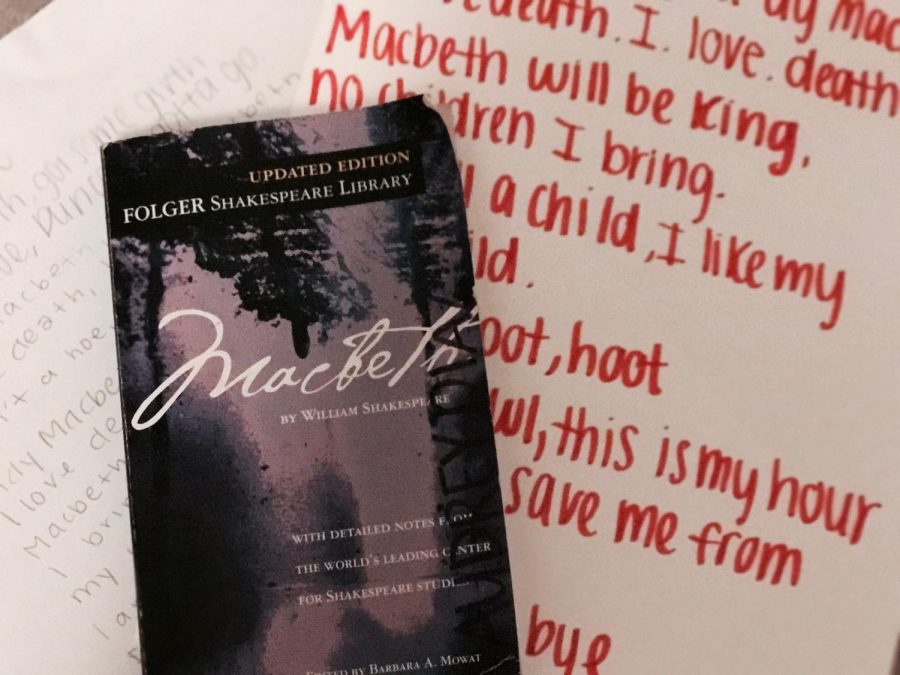 On Friday, Nov. 3, 2017, Advanced Placement Literature teacher, Melissa LeBlanc, gave her class a unique assignment in which combined the practice of character analysis in literature with the art of slam poetry. Prior to this assignment, students read and analyzed Shakespeare's play, "Macbeth", in which deals with the consequences of ambition and downfall of man.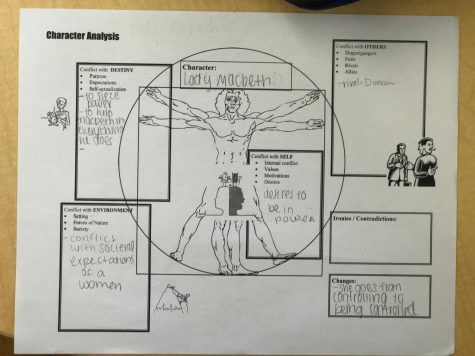 After hearing two students, Audrey Diaz ('18) and Gretchen Swenson ('18), reciting 22 Jump Street's infamous slam poetry scene in her Achona class, LeBlanc was inspired to have students create their own slam poems analyzing the major characters in "Macbeth."
Working in about six different groups, students were assigned characters on which to base their poems on. In order to create their poem, students utilized different techniques of character analysis with a focus on literary devices.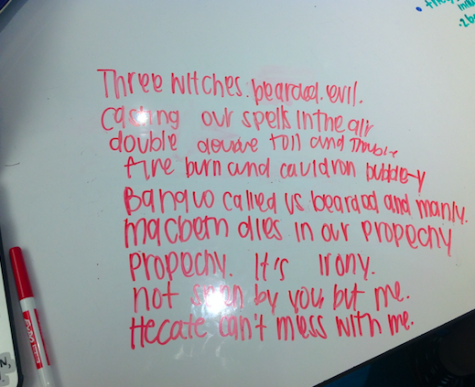 Haley Palumbo ('18) says, "I really enjoyed this assignment! It gave me a better view of what characterization means in literature."