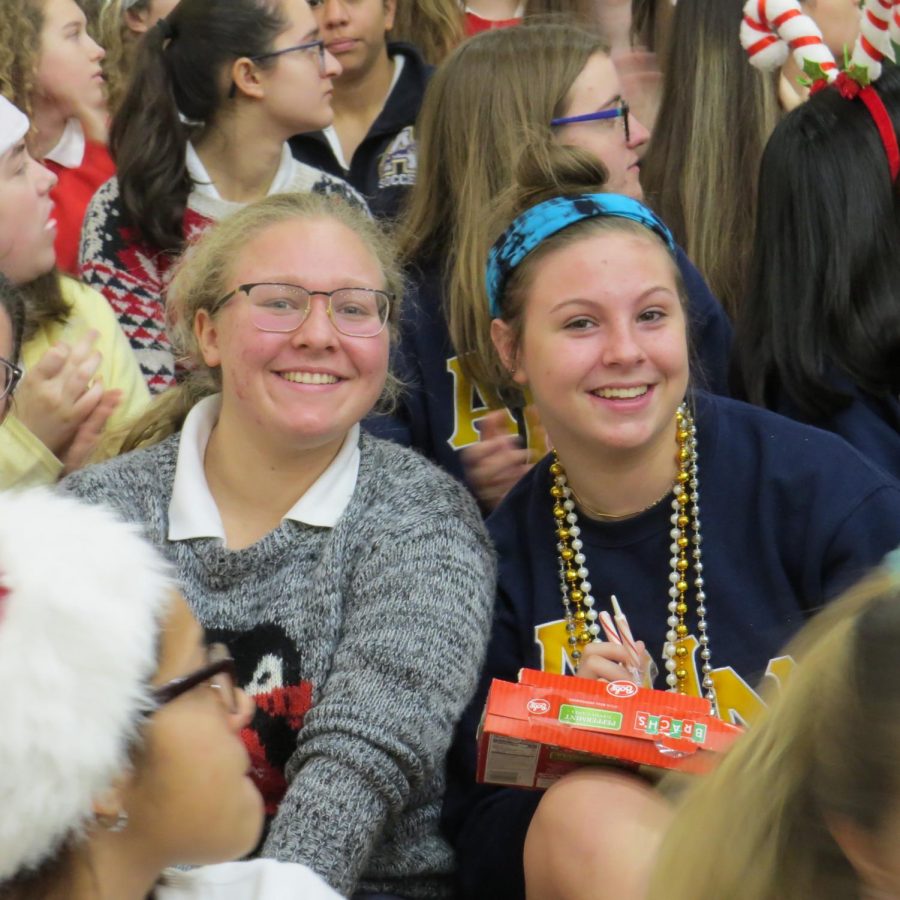 On Monday, Dec. 4, TLC, hosted the first ever Christmas Family Convocation. The Convocation has been in planning since early September and the idea to play family games came from a convocation in early November.
Club moderator, Emily Pantelis said,"We wanted to do another family event to give the opportunity for people to get to know their families better. We want this tradition to continue and we thought a Christmas themed family get-together would be fun!"
TLC has a specific committee that plans events for 'families', these members take the ideas of the club and plan out events for the school. The committee members are as follows:
Original AHN Families Committee
Lauren Pieper
Macy McConnie
Gabby Delp
Francoise Corser
Mei Lamison
Juliana Ferrie
Caitlyn Asher
Noelle Choueifati
Lauren Dingle
Lauren Jones
Katherine Rodriguez
Tara Gray
Tabitha Rucker
Cristina Suarez-Solar
Committee member Mei Lamison ('17) said, "I thought that the families were really important because they create friendships between different grade levels which we really need."
One of the games that TLC members came up with was called the 'Human Christmas Tree.' In this game one member of the family had to be decorated like a christmas tree all with items brought from home. TLC President Macy McConnie came up with the idea for this game after returning from a camp over the summer.
Pantelis said, "I thought the whole convocation in general went really well, TLC girls did a really good job and it looked like all of the girls were having a lot of fun which was the most important part."
"I thought the convocation was super fun and original. I like the different activities that we all did together and felt that it really bonded my family," says Mia Leto ('18).