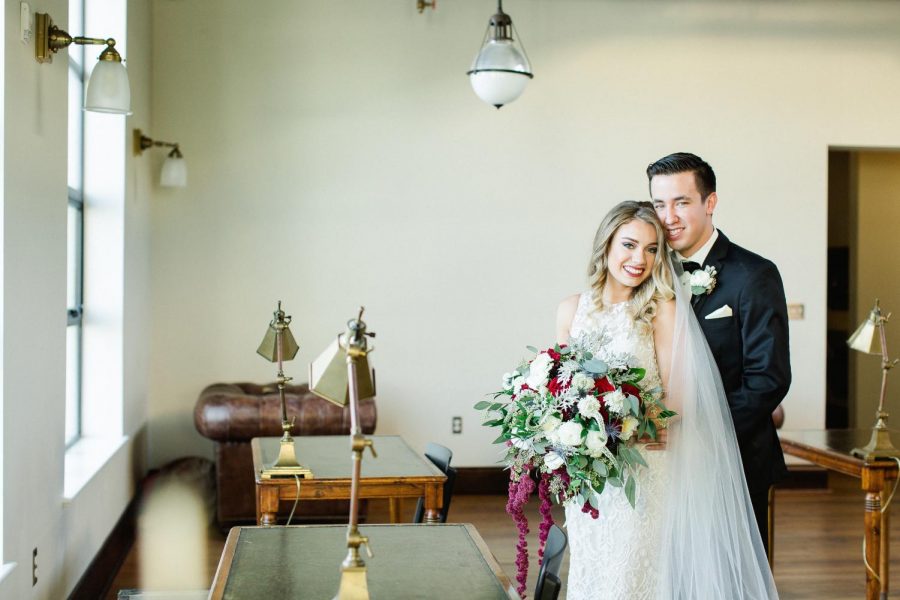 Photo Credit: Paige Rodriguez (used with permission)
On Saturday November 18, 2017, 198 guests gathered in Academy's chapel to celebrate the marriage of Spanish teacher Paige Mangan (A'12) and Andrew Rodriguez.
The young couple began dating in high school.
Paige says, "I think we must have met some time at some type of football game at Jesuit when I was a freshman but we have no idea. We started dating the summer before my junior year and that was because of his little sister, Mimi. His mom had a surprise baby and he asked me to come over and see his new baby sister. He used her as an excuse and ever since then we've been together."
During the summer of 2016, Andrew popped the question. With another year left to complete his Masters program in accounting at FSU, Andrew would visit home on the weekends.
"He visited Friday and Saturday, and then I said goodbye to him on Sunday morning," says Paige.
While directing her sister to a dinner her family was supposed to be attending that night, Allison Mangan (A'13) had a different destination in mind. Instead of driving to the restaurant downtown, Mangan pulled into UT where Andrew, standing by the water, waited for his fiancé-to-be.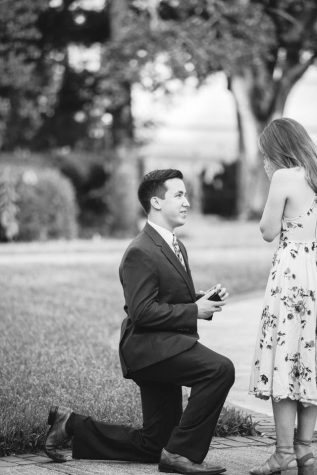 "When she told me to get out of the car, at that moment I knew. He had a little suit on and it was really cute. He said he had a whole plan of stuff he wanted to tell me but we're so close and have been together for so long that we both just got totally nervous and it was just this crazy moment," Paige said.
The wedding planning began right away.
Paige says, "It's been about 15 or 16 months of planning. It takes a lot and we were up until the very end planning."
Paige reflects on the challenges of planning the wedding saying, "Choosing our band was difficult because there were a lot of choices and you have to go and hear them. Another huge thing was the guest list, that was really hard for us. Since we had it here at the Academy and at Oxford Exchange, they're not very big places. We were only allowed to have 200 max."
Despite the challenges that were faced when planning, the location of the wedding could not have been more clear: Academy's chapel.
Paige says, "I think it is a beautiful chapel; it's simple. Just beyond the way that it looks, we have so much connection to it. I teach here, I went to high school here, my sister went here, my brother goes here now- he's in eighth grade. Both of Andrew's sisters went here, Andrew went here until eighth grade. There was no other place, this was perfect for us."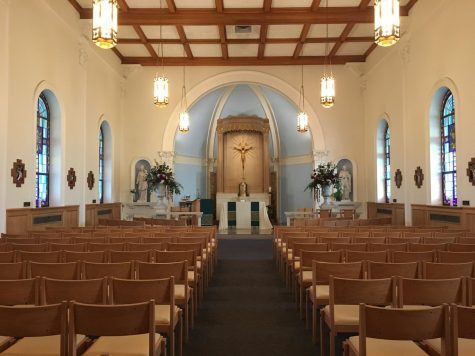 Administrative Assistant Lynn Hathaway recalls Paige approaching her in October 2016 about having the wedding at Academy the following year.
As the time for the wedding drew nearer, Paige began feeling very overwhelmed.
"I was starting to feel almost a little bit frustrated because I felt like I was so focused on the planning and the little details that go into it. All I want to do was enjoy what's coming up and the fact that I was about to get married. But once we got into the week before, everything was done so we could kind of just relax. Even the day of, everyone told me I was so calm. I was so ready to get married," Paige said.
Around 5:30 pm on November 18, the Bella Music Ensemble began playing the "Bridal Chorus" as Richard Mangan escorted his daughter, the bride-to-be, down the aisle.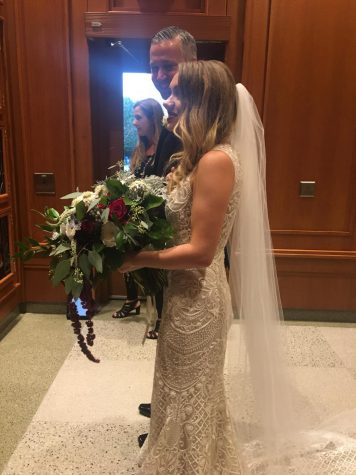 Avery Dierks (A'16) accompanied guitarist Matt Jeffries during the wedding.
Learning Resource Specialist Olivia Martinez, who was one out of the almost 200 guests, says, "It was beautiful, it was really magical. It was very much her, if that makes sense. It really was beautiful from the chapel to the Oxford Exchange."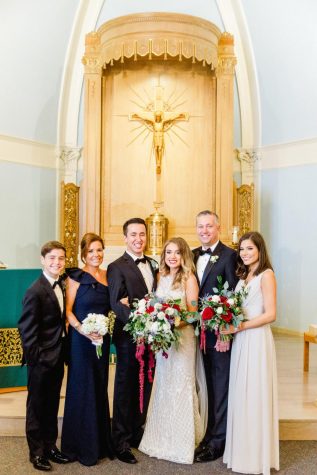 Latin teacher Ariana Louder also agreed that the wedding was beautiful, "I'm so excited that she married a lifelong friend."