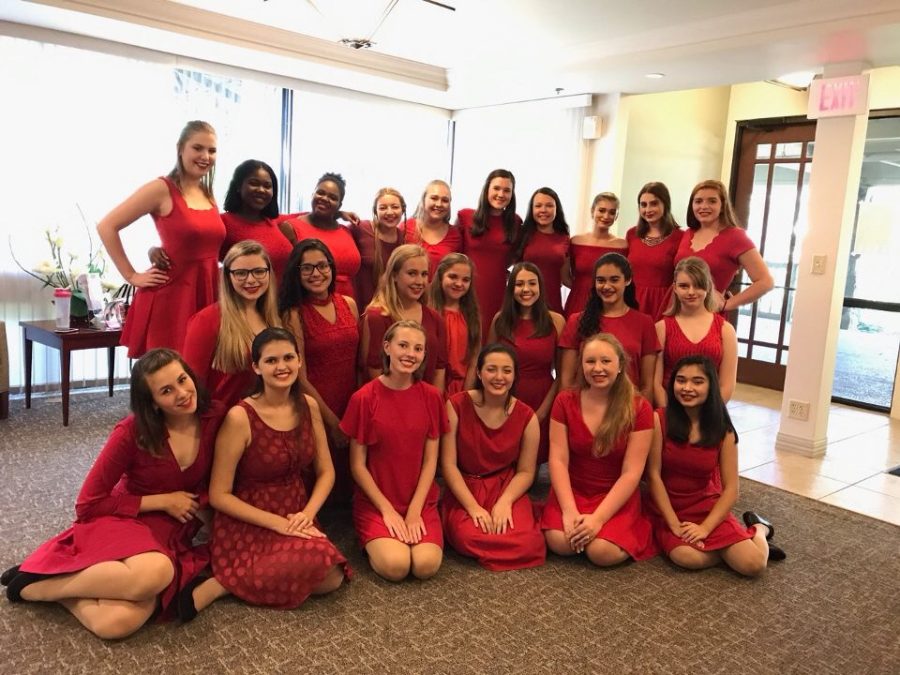 Each year, the head of the arts department, Vivian Kimbler puts together a Christmas show for the student body, which features the school's award winning performance choir, The Quarter Notes. The Quarter Notes is composed of 32 members from all four grade levels, 9-12, and is led by Kimbler.
Kimbler said, "I'm always proud of everyone, so that goes without saying, and I am very proud of the performance that they did yesterday. I think they had a good time, I think the Quarter Notes had a good time, and I think everybody that attended had a good time, it seemed that way anyway, so I hope that was the case."
All of the performers practiced tirelessly to perfect the show. Final rehearsals took place Wednesday evening and Thursday morning to ensure that everything ran smoothly. The Quarter Notes have the added pressure of perfecting their performance, because it actually represents their midterm grade.
The lineup consisted of group numbers, and solos by the Quarter Notes, such as "O'Holy Night," "All I Want for Christmas Is You," and "I'll Be Home For Christmas."Also, "The Night Before Christmas" was read by Sophomore Quarter Notes, Casey Tevlin ('20) and Kennedy Wilson('20).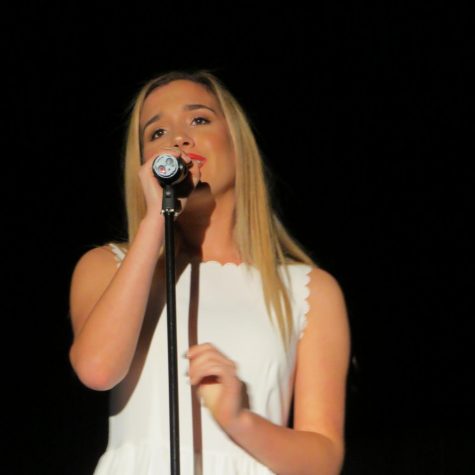 In addition to the choral aspect, the Jaguarettes Varsity Dance Team performed a dance to "Run Run Rudolph" by Kelly Clarkson.
Junior Quarter Note and Jaguarette Ella Jurusz said, "The Christmas show is very stressful, but very rewarding. I love being able to get up on stage and celebrate the Christmas season with all of my fellow sisters."
Maddie Obregon ('18) and Alex Smith ('18) also performed a hip-hop routine to a remix of "Santa Claus is Coming To Town."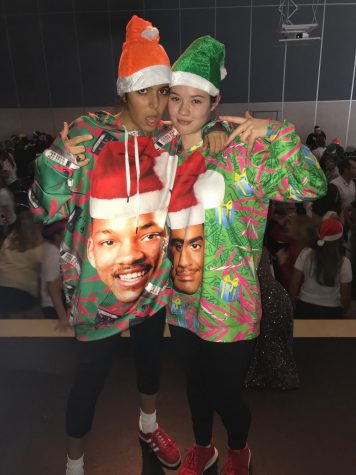 The student body reported to the Brady Center immediately after lunch and were treated to Publix cookies. Multi-colored Santa hats were passed out to the student body. The multi-colored theme was picked by Kimbler to show that no matter how different people may be, during the holidays, everyone needs to come together and simply enjoy each other's company.