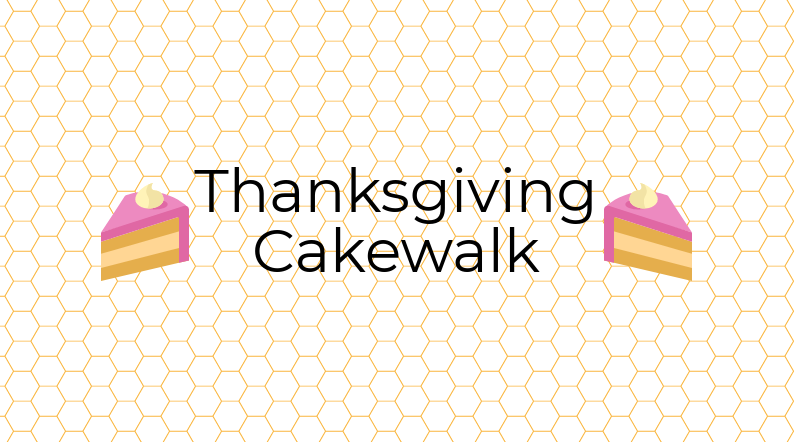 Every year on the Friday before Thanksgiving Break, Student Council invites all teachers to the third-floor board room to bid on baked goods made by the members on council. From cakes, to cookies, to pies, the student council members never fail to bring in delicious goods.
Kara Petitt ('20) says, "This year for the Cake Walk I made cocoa cake because it is really good, and my mom has been making it since I was little."
This semi-annual event, called Cakewalk, happens twice a year. The Thanksgiving Cakewalk and Easter Cakewalk are held to help the council raise money for winter formal and the club as a whole.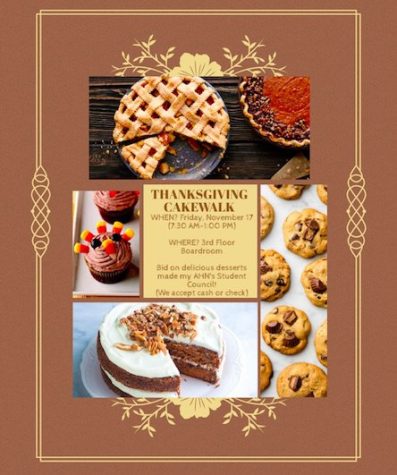 Many of the members on student council baked their secret family recipes in order to get teachers to pay more money for the goods.
The members are asked to bake one dessert from scratch of any kind, and a card with instructions on how to remake the tasty treat.
The teachers begin bidding at 7:30 a.m., on Friday Nov. 17. They were all given till lunch time to bid on their favorite baked good. After lunch ended, the desserts were hand delivered by council members to the highest bidders of each dessert.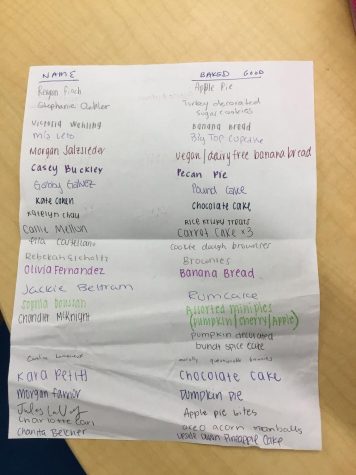 Maria Almendares ('19) says, "For the cake walk I made chocolate cupcakes, and Dr. Griess ended up getting them."
Overall, the members of student council raised over $300 through selling their baked goods.