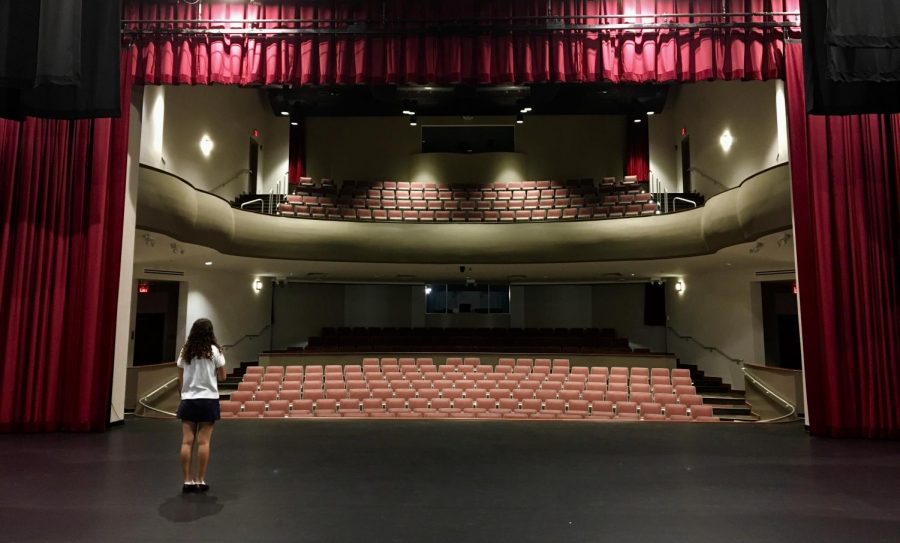 On Feb. 11, 2018, Academy will hold its annual talent show to benefit the class of 2018 senior endowment. The show will take place at 6 p.m. at the Bailey Center for the Arts. Members of the Freshmen, Sophomore, Junior, and Senior classes will be performing at the event.
During the show, students are able to share their unique talents with teachers, parents, peers, and friends. Most performances include singing and dancing.
All students competing in the show had to audition beforehand. Auditions took place on Monday, Jan. 29, through Tuesday, Jan. 30.
"The audition went fine, but I was nervous," says Leah Solomon ('20).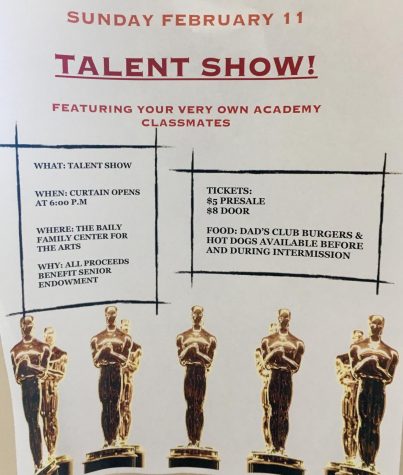 Solomon will be playing the piano and singing "Titanium" by David Guetta and Sia.
"I'm nervous, but I've been practicing every day. I've done a lot of plays in the past, but never a solo on my own, so this is out of my comfort zone," says Solomon.
Haley Palumbo ('18) and Kat Hahn ('18) will be singing a song from the Musical "Mamma Mia."
"Mamma Mia is my ultimate favorite movie of all time. I have the soundtrack literally on repeat in my head. My friends and I wanted to recreate the band in the movie," says Palumbo.
Robin Zander ('19) is singing the song "Drops of Jupiter" by Train. Zander is excited about the show and is looking forward to seeing her friends onstage as well.
"I like to watch all my friends perform. It's usually my favorite part of the show since you get to see your friends showcase their talents," says Zander.
Last year, Maddie Boback won the talent show as a freshman. She performed an Irish dance routine.
"It was a super fun event," says Boback.  
When asked to give advice for students competing in the talent show this year, Boback said, "Have fun and don't try to stress yourself out. Don't worry about the outcome of the show because you're sharing your talent with your sisters."
On the second floor foyer, there is a table set up will all competitors faces attached to water bottles. Students can support competitors by dropping money into the bottles. All money will go to the senior endowment.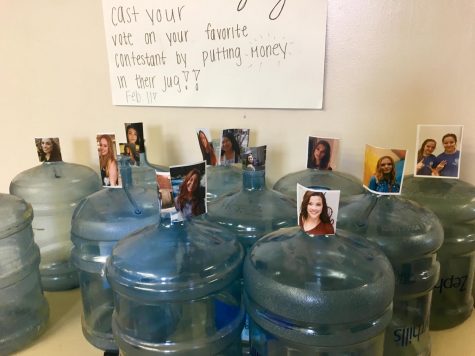 Tickets for the show will be five dollars presale and eight dollars at the door.