On Friday Feb. 16, 2018, Academy hosted its annual Pajama Day.
On Pajama Day, students pay five dollars to dress in their pajamas.The money collected from Pajama Day directly benefits Academy's mission trips. However, it is up to each mission trip how they spend that money.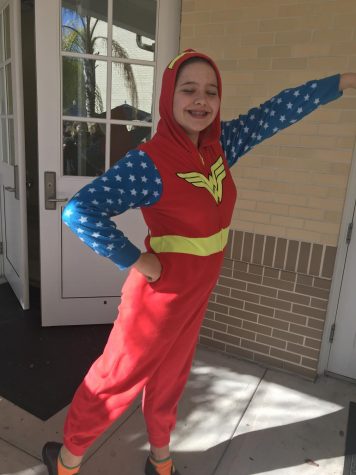 Director of Campus Ministry, Katie Holland said, "In Mississippi, we will put the money toward supplies or items for the family [that] we help and we might purchase some new towels, curtains, or flowers for the yard of the home we fix up."
The pajama day donations usually total up to around $1,600 dollars divided evenly eight ways.
"When you divide by eight trips, it isn't a ton of money for each trip, but every little bit helps, and the recipients of these items always are very, very grateful," says Holland.
Both students and teachers enjoy pajama day because they get to dress comfortably for a day.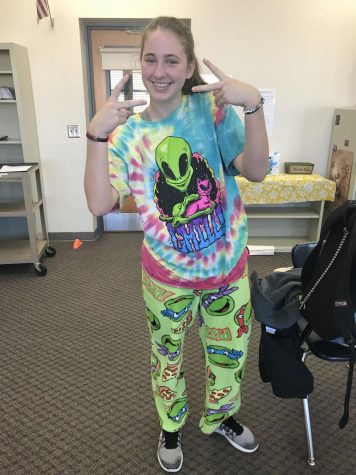 English teacher, Virginia Pendleton says,"My favorite thing about pajama day is comfort, just always feeling relaxed and letting it all hang out."
Some students will wear what they woke up in, while others wear pajamas given to them as a gift.
"I am wearing giraffe footie pajamas that I got today for my birthday. I like pajama day because it's comfortable and makes for a fun Friday," says Sarah Devaney ('21).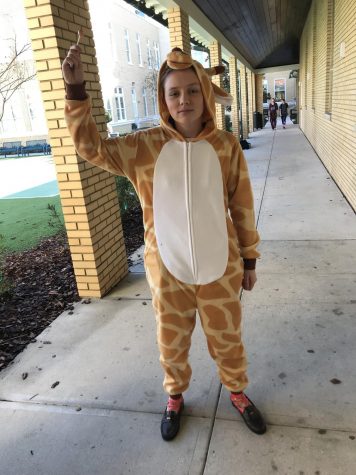 "My favorite thing about pajama day is that I am really comfy. I'm not going to lie, I'm living the life," says Caroline Lamoureux ('20).