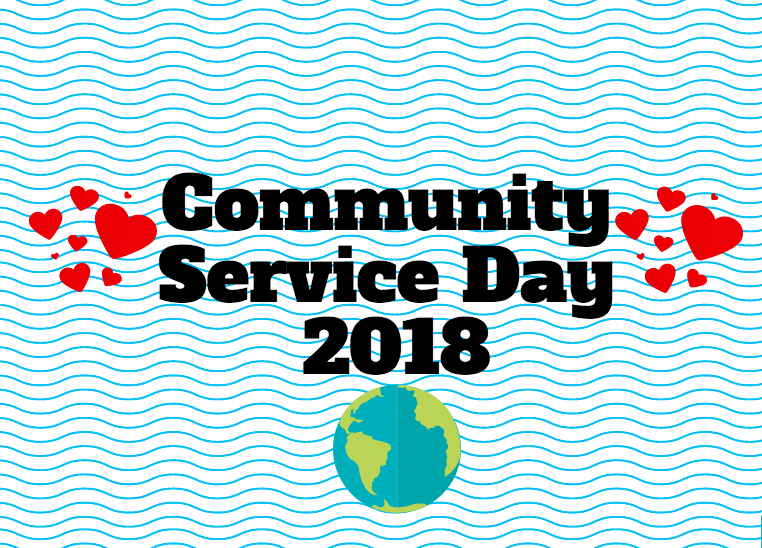 Every year, during Catholic Schools Week, Academy students volunteer at various organizations in the greater Tampa Bay community. On Wed., Jan. 31, the students traveled in small groups to spend a few hours helping out. Service day was a little different this year; campus ministry coordinated a high school mass at 2 p.m., so students could reflect and pray about the work they had completed.
Volunteer tasks included sorting out canned foods, playing with special needs children, and helping with the physical upkeep of a location. Students stepped outside their comfort zones while having the chance to interact with students from other grades and meet locals who devote themselves to the assigned service site.
Teachers and students gathered in the Brady Center around 9:00 a.m. on the late start Wednesday for a brief prayer service before departing on their tour buses.
Campus ministry director, Katie Holland, put together service day and sent out a list of the locations to students to sign up for their desired spot the first week of school after break. Students had an opportunity to share their experience with the whole school on a slide show presentation at the end of the day.
2018 service day locations:
A Brighter Community
Centre for Girls
The Children's Home
The Crisis Center
Dover Elementary
Everyday Blessings
Feeding America
Foundations of Life Pregnancy Center: a program of Catholic charities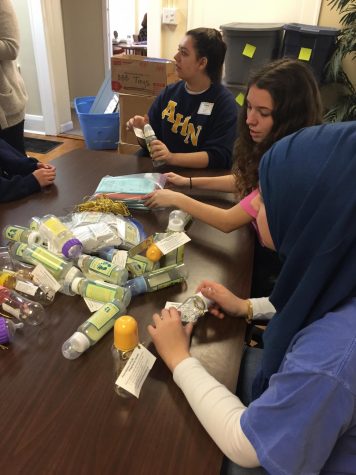 Habitat for Humanity ReStore 1, 2
Horses for Handicapped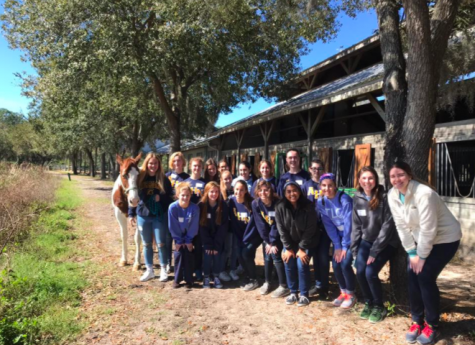 Keep Tampa Bay Beautiful Mary Help of Christians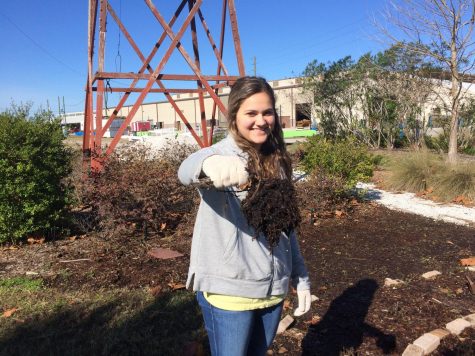 Metropolitan Ministries
Nativity Food Bank
Oaks at Riverview Senior Center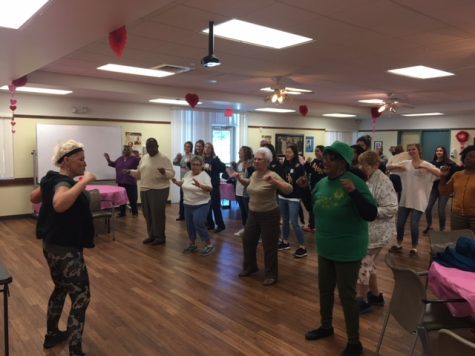 Pinellas Hope
Pyramid, Inc.
Redlands Christian Migrant Association, Child Care Center Location 1, 2, 3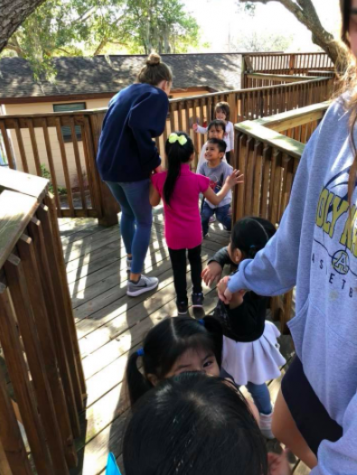 Religious Community Services Food Bank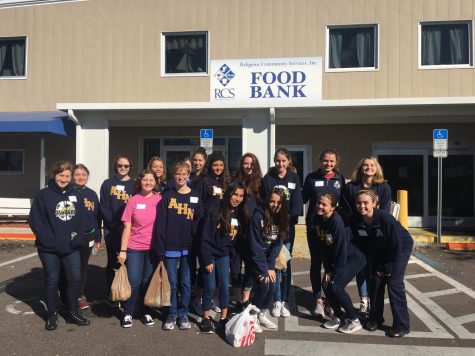 The Learning Center at St. John's Presbyterian
St. Peter Claver  Catholic School
The Spring of Tampa Bay Thrift Store
Trinity Café Busch Blvd.
Trinity Café Nebraska Avenue
Village Community Pantry
https://twitter.com/TrinityCafe/status/959071201221074945