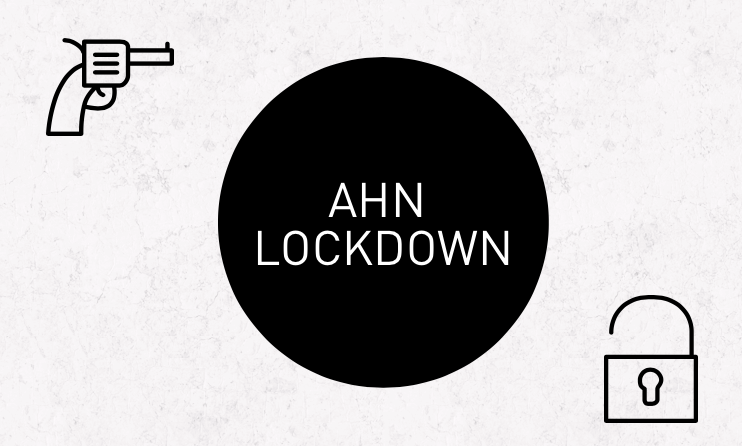 On Tuesday, March 6, AHN went into a partial lockdown due to a violent threat. Ainya Smalls, a former member of Academy's maintenance personnel, was terminated on March 5, and before leaving the campus, Smalls threatened to "shoot up" Academy.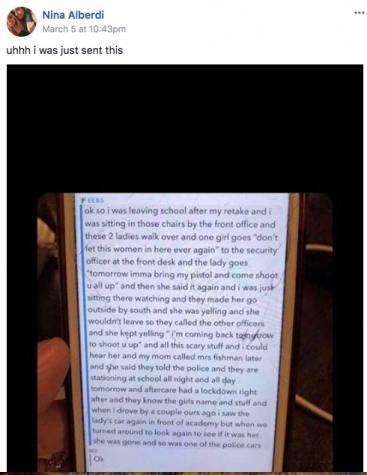 That same afternoon, President Art Raimo sent an email to Academy parents regarding the event.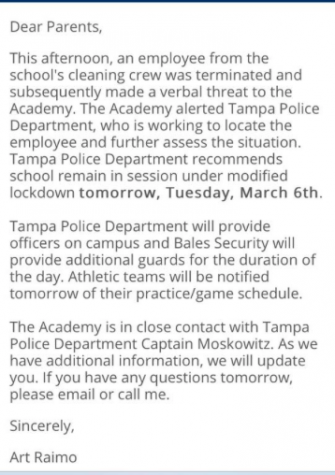 Many AHN students decided not to attend school on March 6 to avoid any incident.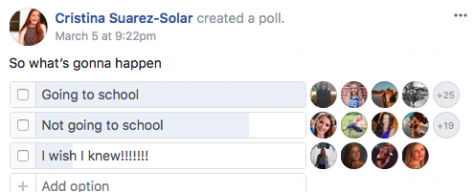 "My parents just decided it was smarter to keep me home, even if the threat was pretty low," said Mckenzie Holmes ('18).
On March 6, students who attended were relieved to see a police presence and suffer no attack. Later that day, the AHN administration sent another e-mail: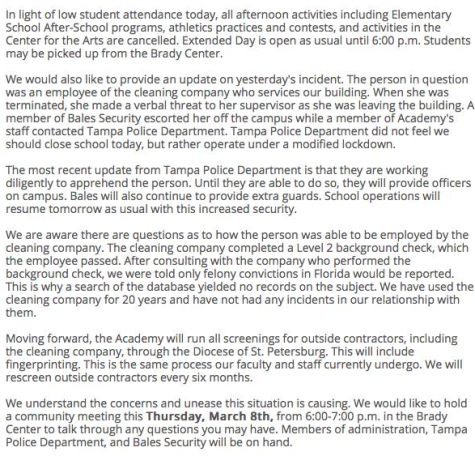 The threat alarmed not only the Academy community, but the Tampa community, prompting coverage from ABC Action News.
To remain prepared going forward, the Academy administration has implemented strategies to keep students safe.
Vice Principal, Erin Krukar, said, "We were planning to do renovations in the summer anyway, so now we are including plans for the lobby to be more secure."
High School Administrative Assistant, Lynn Hathaway, attended the community meeting on March 8th and said, "[The meeting] mostly focused on extended care – the procedure to check the kids out and possibly putting a guard out there from 3:30 p.m. to 6 p.m. Also, the meeting discussed background checks of contractors. About 85 parents attended."