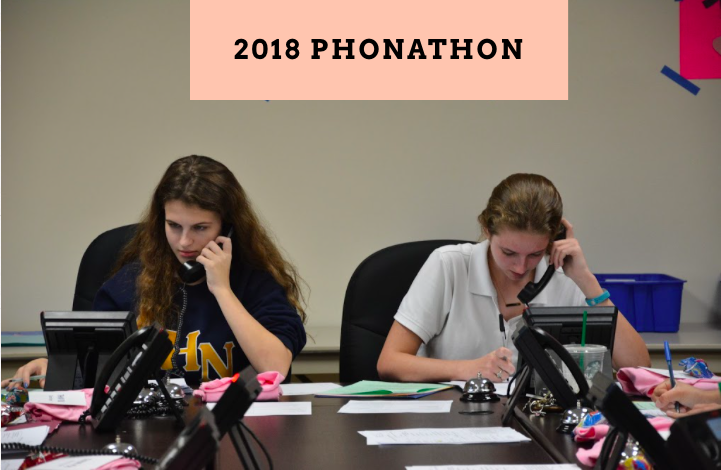 Beginning on Sunday, Feb. 25, the AHN Ambassadors worked in shifts to call alumni of Academy's high school and the Boys Academy.
The first shift was on Sunday from 1:30 p.m. to 5 p.m. Then, there was another shift from 5:30 p.m. to 9 p.m. The Sunday shifts are usually given to returning senior Ambassadors.
"It was a lot less stressful because it was my third time. I knew what parts of the script to follow and what not to follow," said Talia Sharrief ('18).
On Monday, Feb. 26, juniors worked a shift from 5:30 p.m. to 9 p.m.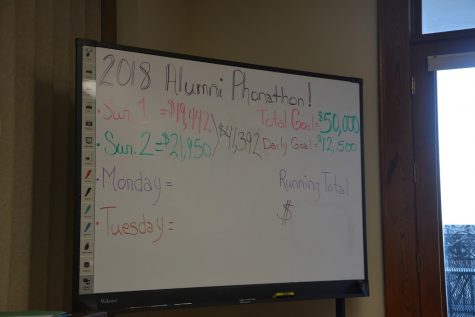 Finally, on Tuesday, Feb. 27, sophomores worked the last shift from 5:30 p.m. to 9 p.m.
Every shift gives out an award for the highest gift amount, and some of the Ambassadors were first-time winners.
"I felt very accomplished when I won the award for highest donation amount. My mom went to Academy, so I had a lot of contacts related to her, and then a lady [I called] also donated $3,000," said Blakely Byrd ('19).
In total, the Phonathon raised more than $80,000.
Director of Alumni Relations, Patty Bohannon, said, "The girls did a great job – after they learned how to use the phones. This was my nineteenth year doing the Phonathon and we have to tweak it every year with the changing technology."
Along with being a fundraiser, the Phonathon is one of the primary ways Academy keeps in contact with alumni.
Bohannon said, "It's partially about the money, but it is also to update our data and make sure the phone numbers and email addresses are correct."