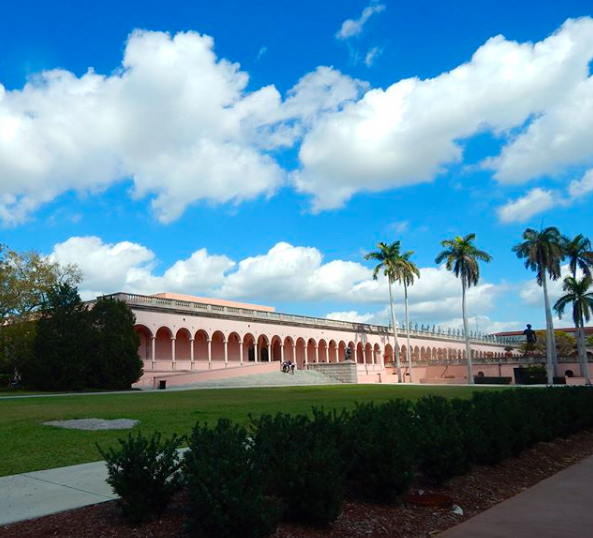 Photo Credit: Rachel Brown (used with permission)
On Tuesday, February 27,  students in year-long art courses took a field trip to the John and Mable Ringling Museum of Art in Sarasota. Sophomores, Juniors, and Seniors attended the trip.
"The field trip was very educational. I learned a lot, had lots of fun, and took great pictures," says photography student Izze Mocsari ('20).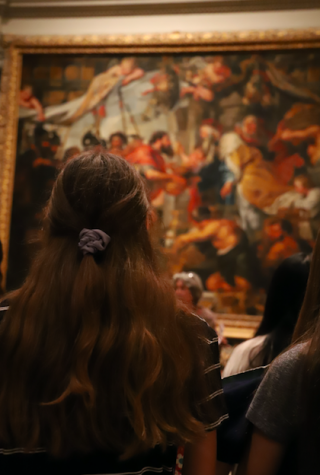 The Museum includes twenty-one galleries of European paintings along with Asian and American contemporary art. Altogether, the museum's collection has over 10,000 works.
When students first arrived, the entire group took an art history tour.
"The art history tour was so interesting. Looking at all of the old pictures and hearing their stories was my favorite part. By going on the tour, we learned how myths and legends affected past works of art," says painting student Casey Martin ('20).
Afterward, students broke off into various groups to explore the grounds of the museum. Different art classes were assigned various activities to complete throughout the rest of the day. Photography students were required to take pictures, painting and drawing students created sketches, and AP art students participated in a scavenger hunt.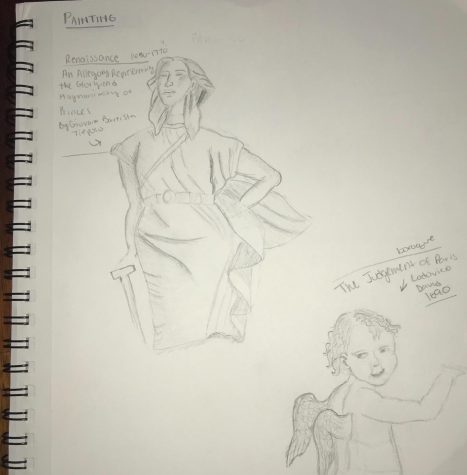 Students were also able to observe the other exhibits in the Museum. These include the Alfred Eisenstaedt exhibit, the Circus Museum, and Toni Dove exhibit.
"I loved the Alfred Eisenstaedt exhibit, it was my favorite. It was really interesting how they laid out all of his pictures. All of the photographs there were small and evenly spaced in one line around the entire room. However, they still seemed to build space and fill the large walls. It had a minimalist feeling, which I really liked," says Mocsari.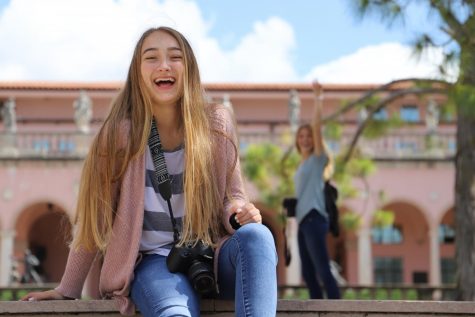 "I really liked the museum for the art pieces it had, but also because of the beautiful architecture and landscape of the estate. The buildings themselves were art, and I really enjoyed the aesthetic of the whole place," says Mckenna Weathers ('18).
Students were also able to share their experiences on Instagram under the hashtag #AHNRingling.