The 2018-2019 school year will look slightly different with new courses being offered, changes in AP policy, two diploma distinctions, and high school renovations.
Principles of Engineering
This year long honors class is only offered to 11th and 12th grade students who have passed Introduction to Engineering Design. Through problems that engage and challenge, students explore a broad range of engineering topics, including mechanisms, the strength of structures and materials, and automation. Students develop skills in problem solving, research, and design while learning strategies for design process documentation, collaboration, and presentation.
AP Computer Science A
This class is only offered to students who have passed AP Computer Science Principles. AP Computer Science A is equivalent to a first semester, college-level course in computer science. The course introduces students to computer science with fundamental topics that include problem solving, design strategies and methodologies, organization of data (data structures), approaches to processing data (algorithms), analysis of potential solutions, and the ethical and social implications of computing. The course emphasizes both object-oriented and imperative problem solving and design using Java language.
Costume and Fashion Design
This class will count as 0.5 credits in Performing Arts and is offered to all grades. This course appeals to both theatre lovers and lovers of fashion and sewing. No matter their level of experience, students will dive into designing and creating garments. "Patterned" loosely after Project Runway, the instructor plays the role of Tim Gunn in guiding students through the process of realizing their own designs by teaching sewing techniques, patterning, construction, editing, fitting, etc. Daily Design challenges are used to sharpen the drawing and coloring skills used by designers. Finished projects would be displayed in the gallery, or even in a production on campus or a runway presentation.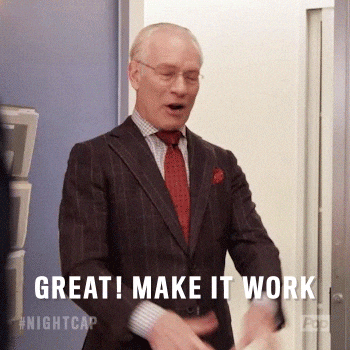 AP Microeconomics
The purpose of the AP course in microeconomics is to give students a thorough understanding of the principles of economics that apply to the functions of individual decision makers, both consumers and producers, within the economic system. It places primary emphasis on the nature and functions of product markets and includes the study of factor markets and of the role of government in promoting greater efficiency and equity in the economy. Students should have a solid grasp of basic math skills which include, but are not limited to fractions, percentages, graphing, etc.
French I
To run the French I class, there must be 15 students enrolled in the class on the first day of the school year. The emphasis in this course is on introducing language learning skills by listening, speaking, reading and writing in the target language. The culture and geography of the French-speaking world is an integral part.
Spanish V
This course is offered to juniors or seniors who have taken Spanish IV Honors or AP Spanish Language. This course will be more of a conversational speaking class, combined with grammar, watching movies, and reading literature.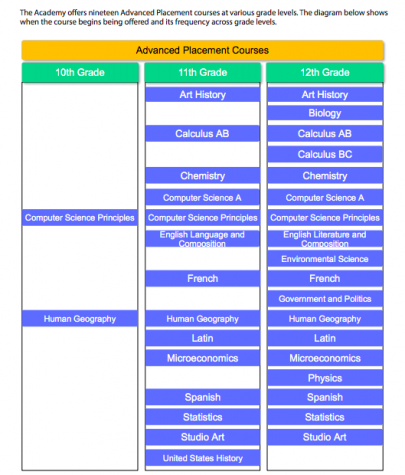 Rhona Wisniewski coordinates class schedules and curriculums for the high school. She says, "There are many very exciting courses being offered next year; however, there will have to be 15 students signed up for the new classes to run on the first day of school. Spanish V is also being offered next year."
In addition to new classes, there will be a couple diploma distinction options available: Fine Arts or STEM pathway. In order to receive this distinction, a student must exemplify interest in the field, take classes in that subject, and pass AP exams. More on the classes required for these two options can be found in the high school course guide.
Caitlin Neal ('19) says,  "I'm happy with the class schedule I picked for next year. I'm excited to try taking Spanish V and I hope it ends up happening."