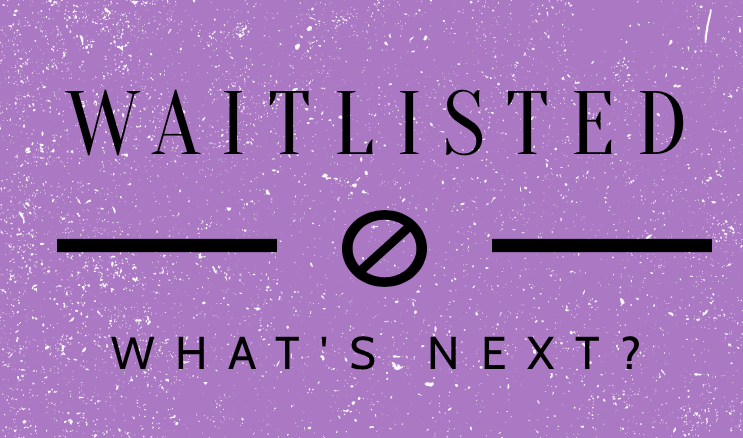 By April 1, 2018, all of the colleges and universities in the United States had released their admissions decisions for the Class of 2022. Academy students excitedly waited to hear if they were admitted, and some were disappointed to find a deferral, waitlist, or denial. As many students accepted the decision, the question came to mind: what does it mean to be waitlisted?
Being waitlisted does not mean no
An increasing amount of colleges and universities are using waitlists to secure students who definitely plan to attend. Being on the waitlist means that your application is in a pool of others who are great candidates and could fill an accepted student's spot if they choose to go elsewhere.
Kat Hahn ('18) said, "I was waitlisted from Villanova and Boston College. Villanova was my number one, and Dwyer thought I would get in, so I thought [the waitlist] was a mistake at first. I found out early from Villanova, and I clicked the decision from Boston College at the same time, so it was a rough day. Still, I know everything is going to work out."
Taking action helps
The most important thing to do when waitlisted is to reply quickly. You might only have a few hours to respond if you are offered a spot, so be sure about the decision to stay on the waitlist. 
"I was put on a waitlist at Northwestern, but it wasn't one of my top schools, so I removed myself. I toured and didn't like it, so I knew I didn't want to go there," said Emma Heston ('18).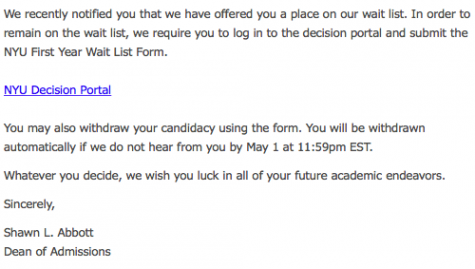 The chances of being accepted from a waitlist vary from school to school. For example, at Georgetown in 2013, 2,217 students were offered a place on the waitlist and 84 were accepted. One thing is for sure if a student is on the waitlist: there is still hope of admission. 
"I was put on the alternate list for Pace University. I heard back in March about being an alternate, and I just found out last Friday [April 13] about being admitted, so there was about a month where I was nervous, but I still had hope," said Maddie Obregon ('18).
SaveSave