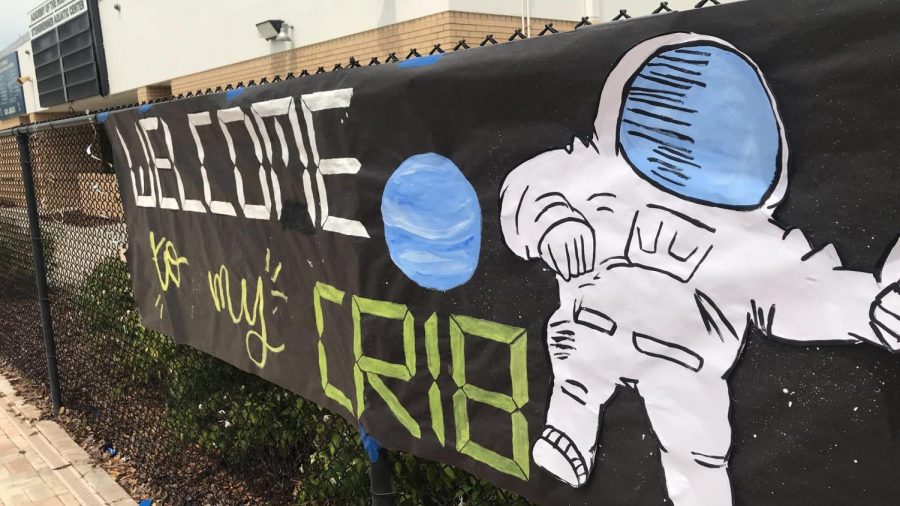 On May 10, 2018, the Seniors last day of school, the Academy celebrates by allowing the class of 2018 to run through the halls, underclassmen applauding them as they speed by.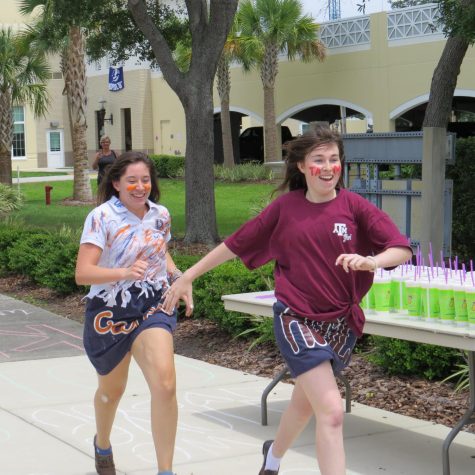 Throughout the years, the graduating class has decorated their uniforms with the names of the colleges that they will be attending. This year students colored their hair, cut their uniforms, and painted them with their school logos.
The Seniors start on the fourth floor and quickly make their way over the bridge and into the swimming pool. Once they arrive at the pool, there is a party that Student Council puts together.
Running of the Halls- Class of 2018

The Class of 2018 had their last day of classes today, which marks the unofficial countdown to graduation! Teachers, staff and younger students lined the hallways and courtyards to cheer them on for the traditional running of the halls that ended with a big splash in our swimming pool!

Posted by Academy of the Holy Names – Tampa on Thursday, May 10, 2018
This year the theme of the party was space because of the Seniors class theme, MTV Welcome to Our CR18. To go along with the theme there were inflatable aliens floating in the pool.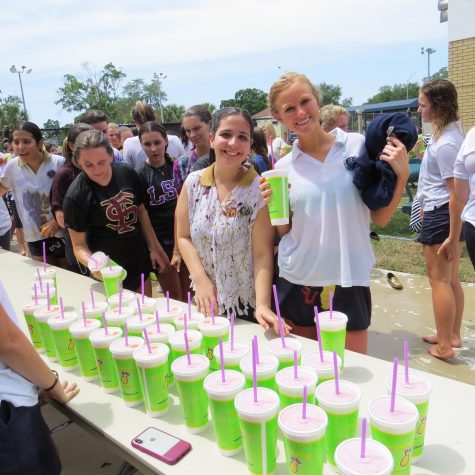 Mary Kelly Cardillo ('20) says, "It was really sad to watch the seniors run the halls, especially my friends Sam Cano and Gracie Wipfli. I hope they have a great time in college."
SaveSave
SaveSave