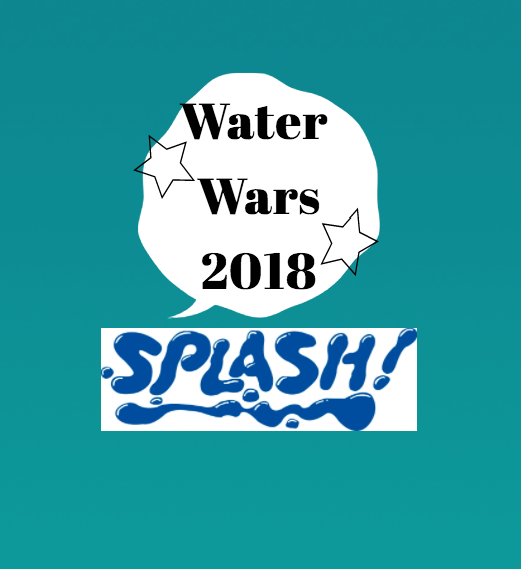 As the end of the 17-18 school year approaches, the seniors are participating in enjoyable, traditional events that happen at Academy such as Water Wars, Grad Bash, and the running of the halls and pool party. Every spring, a majority of the graduating class participates in a student-run game called Water Wars.
Abby, Elle, and Allie are out—> 3 pts to how I wet your mother. The war has begun pic.twitter.com/cLLbWbMrVx

— Ahn 2018 Water Wars (@AhnWars) April 23, 2018
The teams, organized by homeroom, typically get other classmates out by splashing them with a water gun. This allows more inclusivity and larger teams, creating a more difficult and diverse competition.
Beth Chase – Aquaholics Anonymous
Anne Wynn – All We Do Is Wynn
Virginia Pendelton – Super Soaker
Dana Nazaratian –How I Wet Your Mother
Jenny Van Pelt – Jenny With a Glock
Morgan out. 1 pt for Jenny with a glock pic.twitter.com/JRjre7S00B

— Ahn 2018 Water Wars (@AhnWars) April 26, 2018
At the beginning of the war, "celebrity shots" were determined by girls who have left Academy throughout the four years of high school for the class of 2018.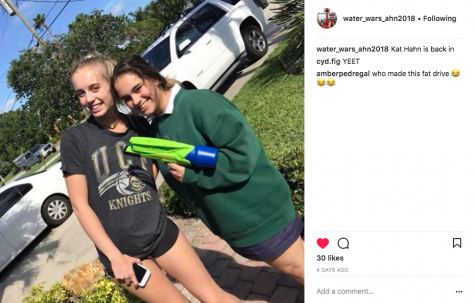 Nazaretian's team won the tournament with 21 kills, followed by Chase with 18 kills, Pendleton with 12, Mikos with 9, and VP lost with only 8 points. Overall, Water Wars allowed the class to participate in a fun activity before their last few days on campus.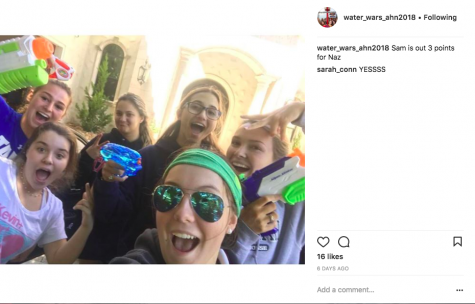 Evelyn and Mia Leto are out 4 points for Aquaholics Anonymous pic.twitter.com/ADdQdez5O9

— Ahn 2018 Water Wars (@AhnWars) April 24, 2018
SaveSave