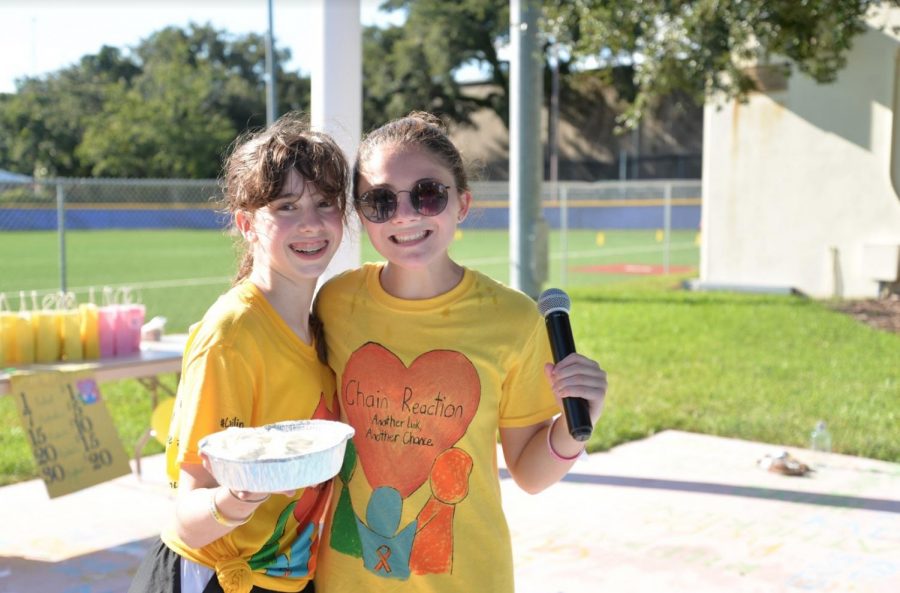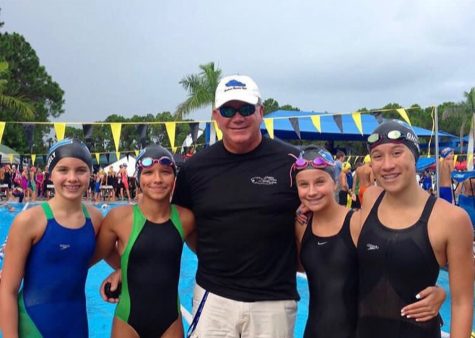 September is the start of Childhood Cancer Awareness month. Academy has been strongly involved with supporting the Cailinstrong foundation in honor of Cailin Cannella.
The Academy swim team wants to make sure that the AHN community is more involved. "After Cailin passed away last year I feel that it has brought our team closer" said Kate Sweeney ('19).  Cailin was a member of the AHN swim team, the color that represents childhood cancer is yellow, and in honor of her the Spike and Splash shirts will be yellow this year.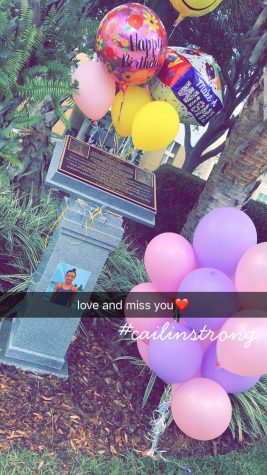 Freshmen Chloe Mintz and Laura Caroline Jung started a fundraiser in honor of Canella last year called Chain Reaction. "Last year was the first year we ran the fundraiser which raised $10,000 which was more than we anticipated raising" said Chloe Mintz ('22).
Cannella and Mintz first met in 6th grade at Academy and instantly became close friends ."We both loved to study, we would sit together every day at lunch and study the whole time I loved having a friend that was so much like me" said Mintz.
After Cannella was diagnosed she felt like she needed to do more to raise awareness, "In middle school Academy participated in something called Cut For The Cure which was when boys would raise money and shave their heads for cancer patients, I felt like I still needed to do something more that's when I started Chain Reaction" said Mitnz. Chain Reaction is an event held on the soccer field at Academy. On September 14, 2018 through T-shirt, raffle, food and entry sales the student-driven event raised $6,400 this year for the Cailinstrong Foundation.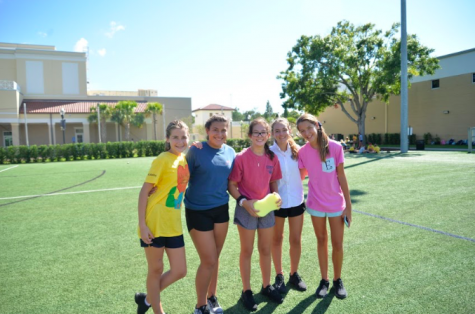 In the coming years Mintz and Jung plan to continue to hold the event at the Academy and eventually encourage other middle schools to get involved with Chain Reaction.