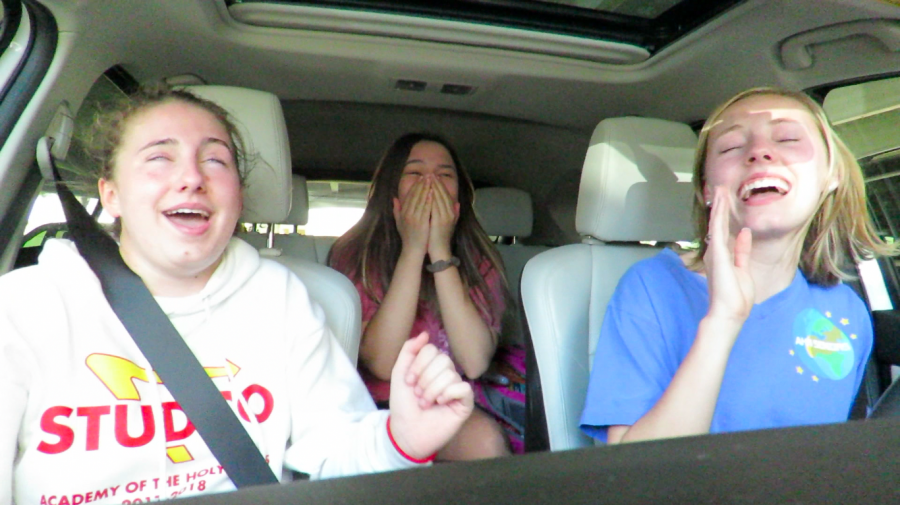 Photo Credit: Jaclyn McCauley/Achona Online
Join the Achona staff and Caroline Lamoureux as we film an Academy version of Carpool Karaoke.
Carpool Karaoke has been a popular series on YouTube since it first began in 2015. Host James Corden drives celebrities around in his car while singing along to their popular songs.
In this video, we sing along to our favorite songs including "New Rules","Africa", "Wannabe", "Determinate", and "The Office" theme song.