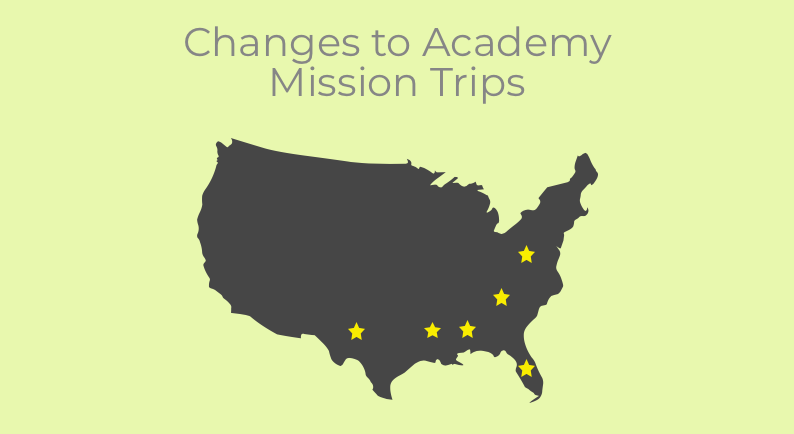 Photo Credit: Jaclyn McCauley/Achona Online/Piktochart
Every year, some Academy girls choose to attend one of the various mission trips offered during Mini Course Week. Academy missionaries travel all around the United States and to the Dominican Republic and Costa Rica to serve and help spread the mission of the Sisters of the Holy Names of Jesus and Mary. This tradition was started 19 years ago with the first ever mission trip to the Dominican Republic. However, there are some changes to the mission trip process this year.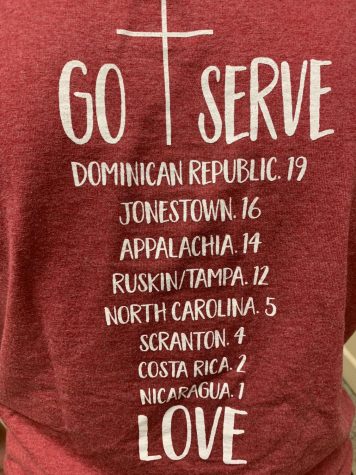 For the first time, students were able to complete the application online. This change was made in order to make it more convenient, which encourages more girls to apply.
Amelia Cuttle ('21) says, "I thought it was easy to apply online. It was easier to do than other years. This year, they are choosing the leader after they choose all of the missionaries, so you can not select that you want to be considered on the application. This is smart because only someone who is truly committed can be a leader."
In addition to this, there are some changes being made about the service sites that girls are attending. Nicaragua, which was just started last year, is no longer an option due to safety concerns. However, there are two new sites that are being added: San Juan, TX and Baton Rouge, LA.
These new trips are being coordinated through a group called Catholic Mission Trips. The missionaries will be working together to repair homes that have been damaged in the past due to natural disasters and other circumstances.
In addition to these new trips, girls will still be traveling to previous sites including Heart of Tampa at Ruskin, Appalachia, Jonestown, Scranton, North Carolina, the Dominican Republic, and Costa Rica.
Mission trips are a great way to spread the mission of the Sisters while also helping the community. Many Academy students also feel like the mission trips bring them closer together. Some girls attend the same trips multiple times to carry out a tradition.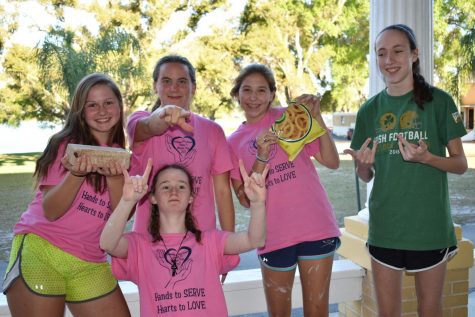 Gabby Boyd ('19) says, "I love going on mission trips. I feel like it is a great way to serve the community while also forming new friendships. I have been on the Costa Rica mission trip for the past two years. I hope I am able to go again. No matter which trip I am assigned, I know it will be a week filled with service and fun."