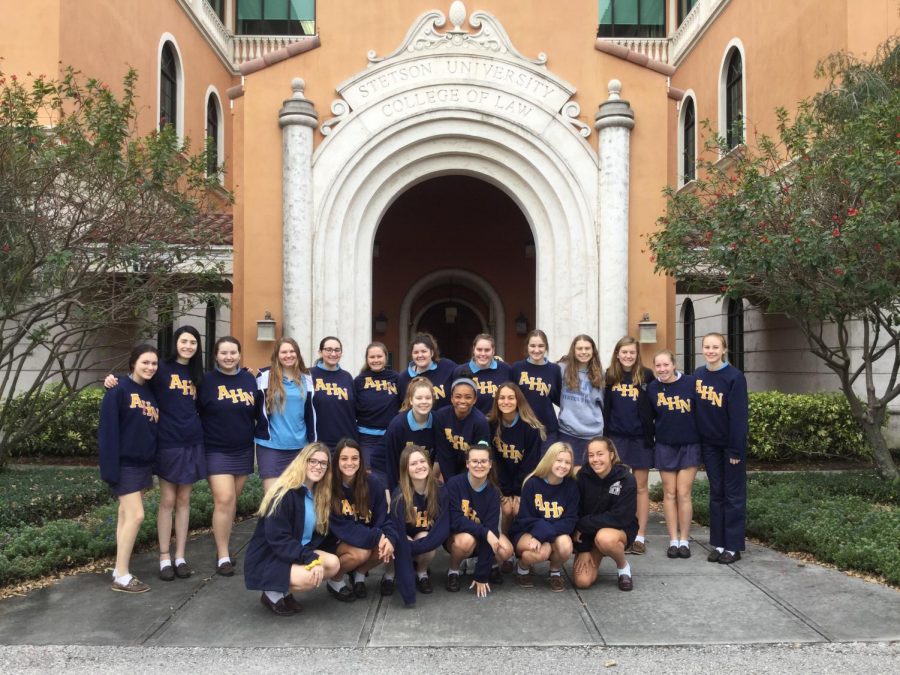 Dana Nazaretian/Used with Permission
Last Tuesday, Jan. 15, Dana Nazaretin's set eight, law class went to Stetson Law School during set two. The purpose of this field trip was to give the girls a real-life courtroom experience as well as the opportunity to talk to lawyers. They had the privilege of talking to the judges and lawyers about their cases as well as their individual journeys into their career.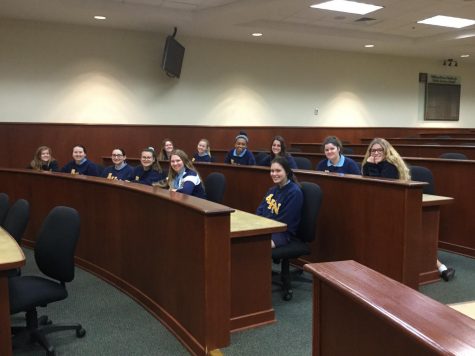 "We went to the appellate court at Stetson Law School in Downtown Tampa. On this trip, we watched an appellate case. Overall, we learned a lot about how an appellate case works and what it is like to work as an appellate judge or lawyer."
An appellate court is the side of the judicial system that holds a hearing and reviewing for appeals from legal cases that have already been heard in a trial-level court.
"An individual who was wanting an appeal was convicted with 65 years in prison for possession of cocaine and heroin. In this case, they were wanting to lessen his sentence, but we wouldn't know the outcome until the judges had come to a consensus," said Mackenzie Ker ('19).
Jared Krukar, Attorney and DPW Legal said, "The young ladies from the Academy were attentive, well-prepared, and asked thoughtful questions.  They seemed surprised by the approachability and collegiality of the Second District's judges and the attorneys.  I was glad to see them take the opportunity to engage with all of us and make the most of the learning experience.  My feedback from the judges and other attorneys has been nothing but positive, and I hope we can arrange a visit for another group of Academy students in the future."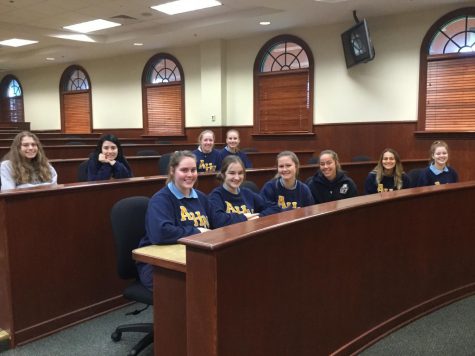 "The Law field trip to the Second District Court of Appeal was an incredible opportunity for the Law Class students.  The attorneys and judges were absolutely wonderful! These professionals took the time to explain the process as well as the potential outcomes.  My students asked insightful questions and were thoroughly engaged in the experience – once again, so proud of my "angels". We are so thankful to Mr. Jared Krukar for organizing this amazing field trip," said Dana Nazaretian, "We are also thankful to the Academy administration and faculty for supporting this experience. We are hopeful that we may continue these types of field trips for the law students."