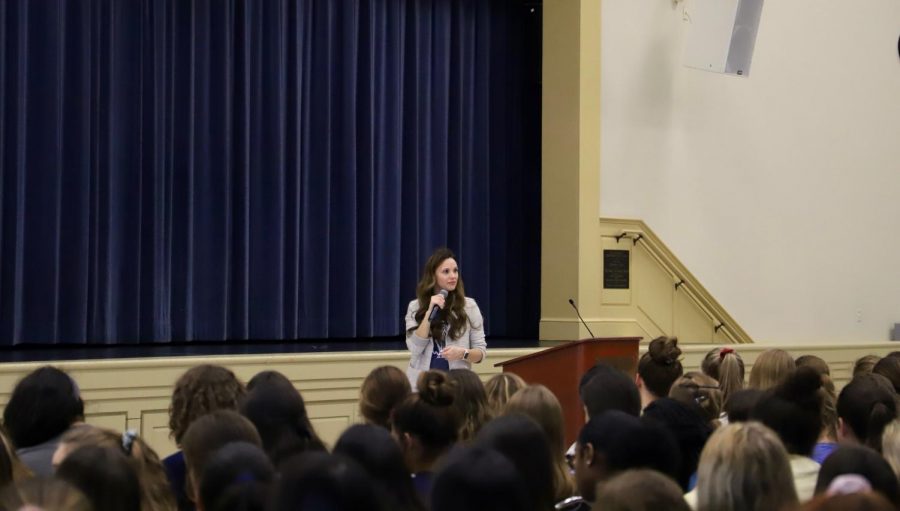 (Photo Credit: Mei Lamison/Achona Online)
On March 1, Catholic speaker Leah Darrow came to Academy to explain the idea of "true beauty." Darrow touched on subjects such as the importance of chastity and the way society views women.
"One thing I got out of the presentation is that it is never too late to start a relationship with God," says religion teacher Felix Kalinowski.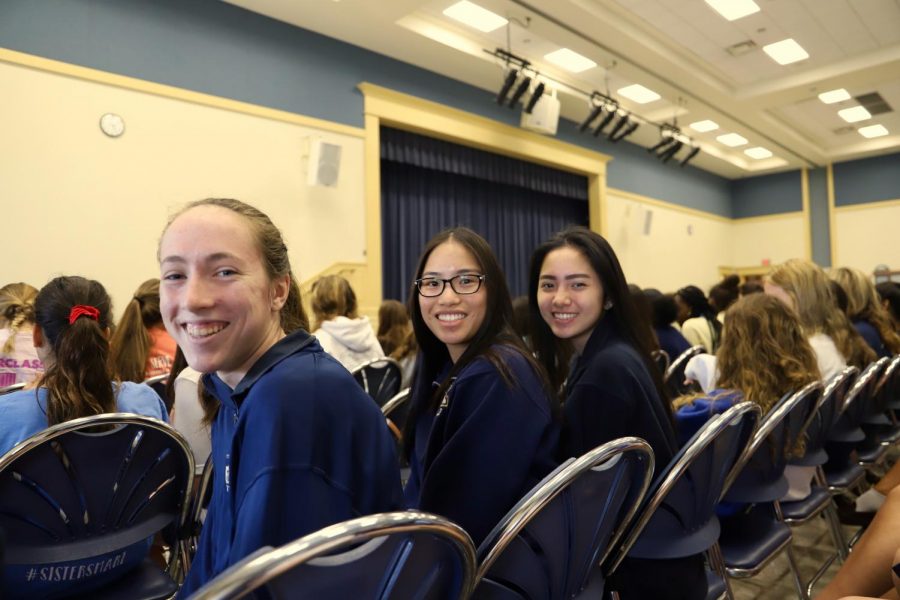 Darrow was a former contestant on the reality TV show, "America Next Top Model." However, Darrow quit modeling after she realized the sexualization and selfishness of the industry. Today she writes, travels, speaks, and produces her own podcast "Do Something Beautiful."
"I think it was really important that she showed how peer pressure not only affected her, but how its affects students everywhere in so many different ways," says Rhyan Tappan ('21).
While speaking to Academy students, Darrow explained the difference between superficial love and "authentic" love. Superficial love is something society forches upon you, something that will not truly make you happy. Authentic love on the other hand os the love one shares through their faith.
Listen to some of Darrow's speech here:
"After listening to her today, I think that Leah is a really amazing speaker. Her message is eye opening and very true. A lot of girls do not realize their true worth," says Ava Oliva ('20).
Darrow's book, "The Other Side of Beauty," encourages women to stop following "the invisible quest for physical beauty," and instead find true validation within themselves.
"I heard Leah Darrow speak last year at Mary Help, and it was amazing. A always love it when she talks. She's such a good person, and I think we all can learn a lot from her experiences and realizations," says Victoria Hifko ('20)