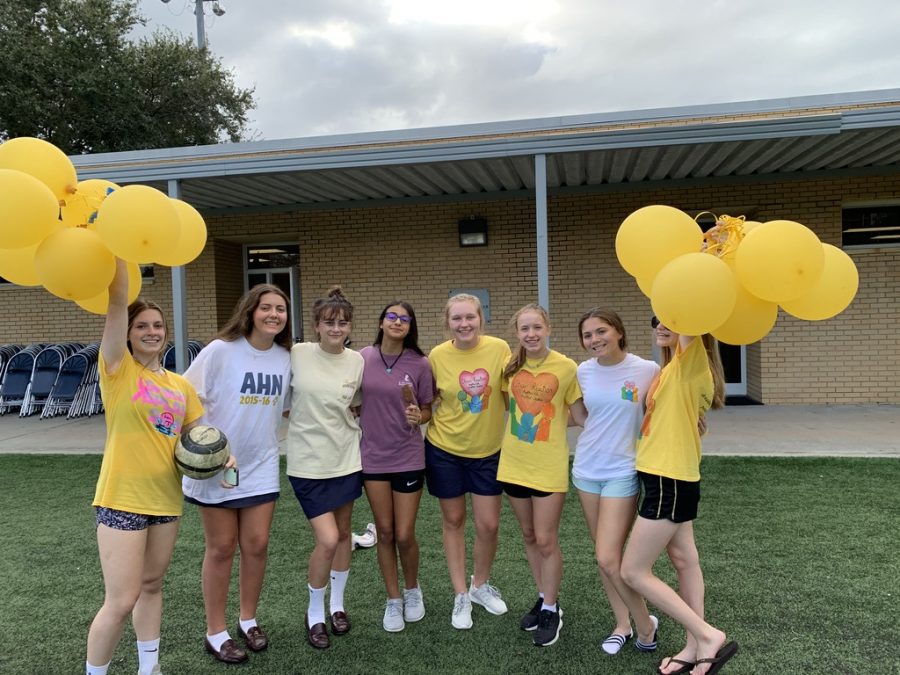 (Photo Credit:Sarahgrace Jaffe/Achona Online)
Chain Reaction is a fundraiser started by Chloe Mintz ('22) and Laura Caroline Jung ('22).  Chain Reaction was started to raise money for the Cailin Strong Foundation. The fundraiser was started after Cailin Cannella was diagnosed and died of a rare form of osteosarcoma.
The fundraiser is held on the Academy field. It offers many fun games, prizes, and raffles. This year some of the games included; potato sack races, leap frog, sponge races and a three legged race.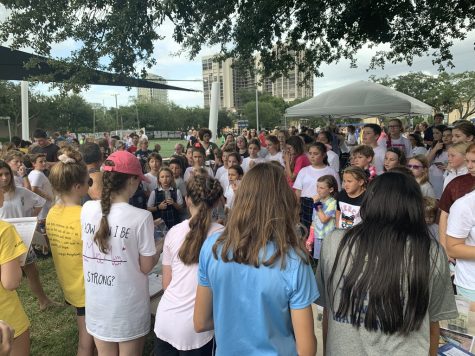 Many signed up for the raffle which auctioned off Yogurtology gift cards, Smoothie King gift cards,  Panera bread for a year, 4Rivers dinner for two and a free dress for a homeroom. Entries for the raffle were a dollar each. 
Mintz and Jung chose for Chain Reaction to happen in the month of September because it is Childhood Cancer Awareness month. 
This year Jung and Mintz had the highest amount of volunteers from the high school. Over twenty girls volunteered and participated. The girls' jobs included checking in, which involved collecting money or registering people, girls also had the opportunity to be race leaders, which  involved explaining the race and be the referee. The other option was to be an announcer for the raffles. 
Olivia Lucas('23) said, "I'm doing check ins today at Chain Reaction. I'm very excited to help out because I attended Academy in middle school. I also swam and knew Cailin. I'm excited to be a part of something that benefits cancer research."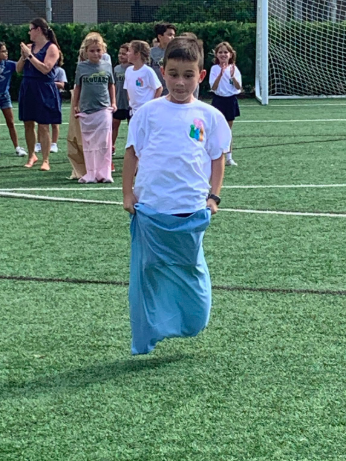 Mintz said, "I know having entered high school, Laura Caroline and I have plans to incorporate the high school even though the event is directed toward elementary through middle school. We have been considering having other events during the year. We have also been debating on incorporating the swim team, because Cailin was a swimmer. Seeing that we only have two years of high school left, we know our time is limited, however we hope to incorporate other high schools as Cross Out Cancer has done." 
Monday, September 30, Mintz and Jung will be speaking at convocation in hopes to plan another event this year and to talk about what they're hoping to do in the upcoming years to keep Chain Reaction going after they graduate in two years.
Laura Caroline Jung said, "Though the tally isn't final, we know we have raised over $8,200 this year alone. We cannot thank the Academy community enough for their support of Chain Reaction."