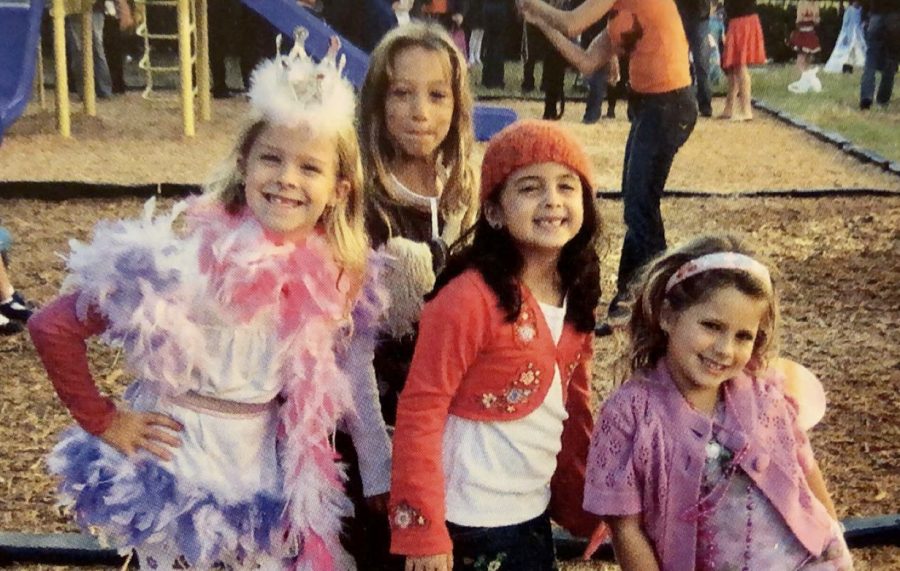 Photo Credits: Alexa Fredericks/Achona Online
During the season of pumpkin spice lattes, Hyde Park pumpkin patches, and crowds at Howl-o-scream, AHN takes on the spirit of fall and hosts its own Halloween festivities. From the lower school dress out to the high school's haunted basement, it seems as though the holiday spirit is implemented in the autumn air.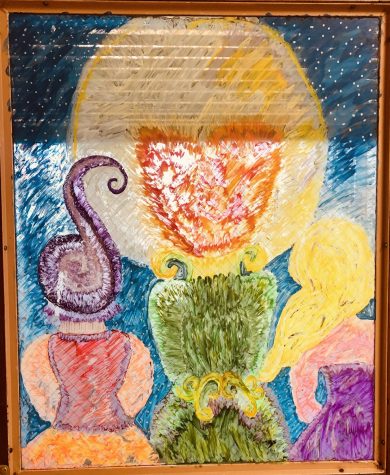 It starts with the young children, pre-k through fourth grade, dressing in their favorite Halloween clothing in preparation to parade around the courtyard. 
"I remember always being excited to dress up," said senior Macie Ferrer, "I used to have a bunch of different costumes, one for school and one for home. I loved getting candy at school and walking in the parade." 
Middle school brought more sophisticated and creative costumes. Vocabulary lists were given to students, who then had to create a costume out of a word. This was during spelling bee season, encouraging students to learn and explore new vocabulary. 
"I was 'expunge' one year. I put sponges on a shirt and drew X's on them," said Tess Ricco ('20). 
One of the most infamous Halloween traditions at Academy is Trunk or Treat. During this, AHN families park their cars in the west drive parking lot and decorate their trunks competitively. There are four awards, "Most Spooktacular" for best appearance, "Most Ghostly Spirit" for the best AHN spirit, and "Little Screams" awarded to one member of the elementary and middle school. All middle school participants receive a free dress pass and the grade that decorates the most trunks wins a special treat. This year, Trunk or Treat is being held on Sunday, Oct. 27. 
The haunted basement, an AHN tradition recently removed from the Halloween festivities, used to be held on the same evening as Trunk or Treat. Children would be escorted to the elevators and taken down to AHN's basement, decorated to that year's theme by student council. Paying the toll in a canned good, kids would walk through the space, interacting with the high schoolers, all dressed to the theme. 
This year, however, the haunted basement is not taking place. Due to the summer renovations, the basement has been deemed unsafe for its previous Halloween purposes. 
"Unfortunately now, after the renovations and everything, the basement is not really a place where we want the kids anymore. So now it became more of a safety concern for everybody." 
However, high school still has an occasion to show their Halloween spirit. On Oct. 31, Halloween day, students are allowed to dress to their grades' theme in a competition for spirit points. This year the themes are: 
Freshmen: Traditional Halloween Monsters (vampires, ghosts, zombies, witches, mummies, etc.) 
Sophomores: Animals 
Juniors: Aliens 
Seniors: Military 
As Halloween is fun and festive, AHN would also like to remind students to stay safe while trick or treating, attending parties, and receiving candy. Above all, enjoy the holiday and have fun.