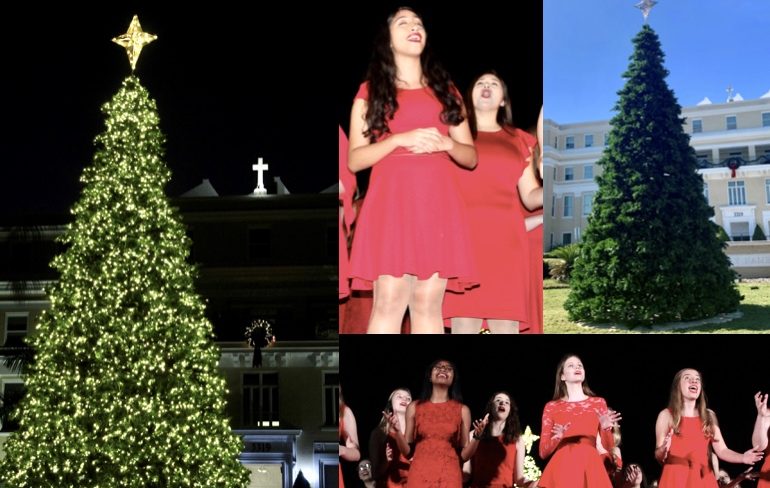 Saturday, December 7, 2019, AHN's Dad's Club hosted the first annual Christmas Tree Lighting. The event was a wonderful way to bring the community together. In addition, AHN's Quarter Notes performed an array of well-known Christmas tunes, such as "Rockin Around the Christmas Tree" and  "It's Beginning to Look a Lot Like Christmas", which really helped set the spirit of the night. 
Anna Reins ('22) said,"I really enjoyed the Christmas tree lighting because of a couple reasons. First of all, I got to meet and have a conversation with the mayor, who was super nice. I also loved performing with my sisters in the Quarter Notes, including one of my best friends, Ellie Warnke." 
As usual, the Dad's Club cooked up some hot dogs and hamburgers, which was incredibly nice. In addition, there was an array of pastries and desserts for everyone to enjoy. There was even a visit from Santa towards the end of the night, which was very exciting for the kids that attended and was a wonderful way to keep the Christmas spirit alive in them.