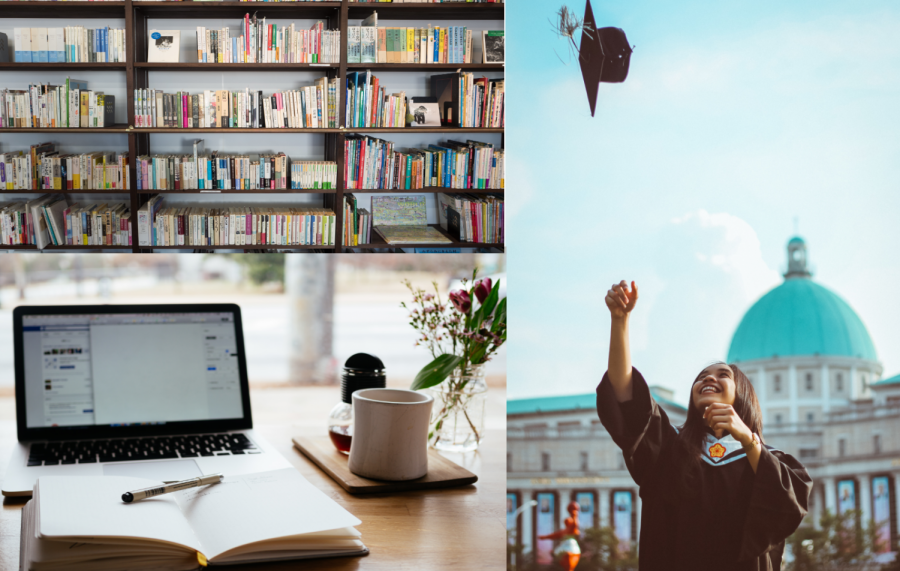 Photo Credit: Hope Joffray/ Achona Online
With the middle of second semester quickly approaching, students are preparing to select their courses for next year. Selecting courses that are geared toward your interests and capabilities is most important, but students tend to over-commit themselves to many difficult classes, which proves to be very overwhelming later in the year.  
Creating balance is important. Choosing both courses that you are genuinely interested in and courses that challenge you is key. Colleges do want to see that you are challenging yourself, but if you end up burning out, it will reflect on your final grades, so having a manageable workload is best. Take courses you think you could excel at and find a genuine interest in. Don't be afraid to take more rigorous courses if you are willing to put in the effort. 
"I could answer this question in one word: BALANCE. It is imperative that students realistically choose classes which reflect their strengths while also being cognizant of their time constraints outside the classroom. The Guidance Office is working hard to help students analyze their life/school balance, thereby, making well-informed decisions to ensure they are academically challenged but personally and socially content,"  said Darcy Dywer, one of AHN's college counselors.
Another thing to keep in mind is what types of courses the colleges you expect to apply to are looking for. Every college is looking for something a little different and if you gear your selection based off of that, you will have a more successful time reaching your goals. Talk to your counselor and get their advice about what courses you may need for the colleges you're looking at. The earlier you start to get an idea of where you want to go and what kind of environment you want to be in the better. Planning is key if you want to achieve your goals. 
"You have a lot more flexibility in your schedule Senior year, so choose classes you think you will enjoy while keeping a good balance of rigor," said Lauren Jones ('20).
"Every student should be setting herself up for success. She should be willing to take on the challenge of a more rigorous course load where she thinks she can be successful. Course selection should be based on your end goals, such as where you want to go to college and what you wish to pursue" said Mrs. Keegan, one of AHN's college counselors. 
Don't forget to side aside time for extracurriculars and social events. Devoting your entire four years of high school to only getting good grades and never engaging in out of school activities won't be beneficial in the long run. Make sure to enjoy life outside of school and don't let studying take over your life. Colleges want to see that you are involved in a variety of different activities just as much as they want to see good grades. Lucky for us, there are helpful resources within the click of a button. Start by recognizing your goals and creating a plan. It all starts with a little effort, curiosity, and the ability to create a plan.
"I would say challenge yourself with the harder classes at first and try it out. You can always drop it. Also, consider extracurricular activities when deciding on the rigor of your classes," said Stephanie Oehler ('21).