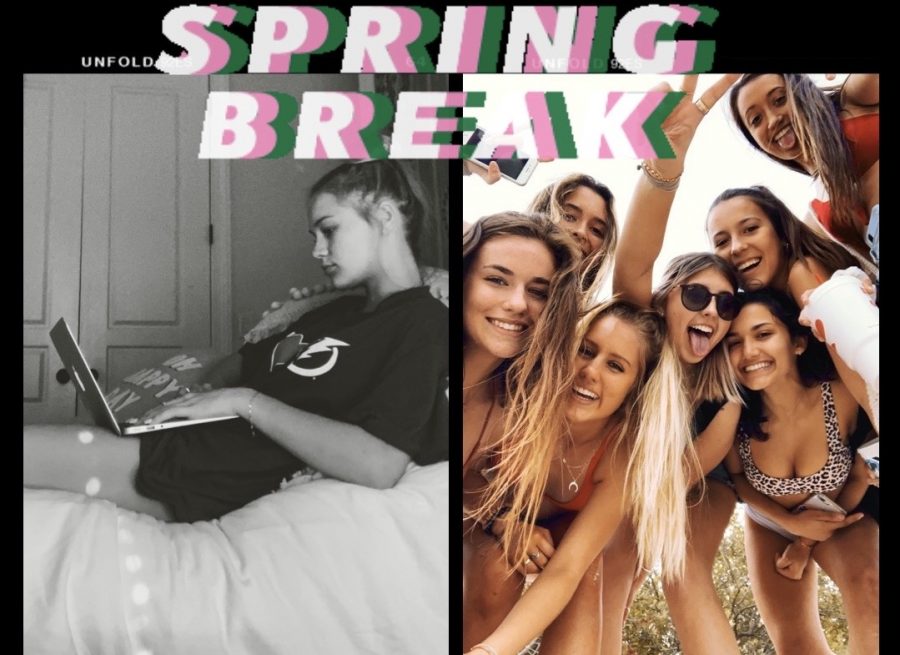 celcast6
As spring break has arrived for many schools and is approaching for Academy students, people are planning for getaways. A classic and easy vacation plan for many college and highschool students during spring break are cruises. Something has forced many of these cruise plans to come to a halt though: the coronavirus. 
#Coronavirus watch update, March 10:
– US: 750+ cases; Wall Street tumbles; Grand Princess docks in California
– Italy: 9,172 cases; all country in lockdown
– Iran: 7,161 cases; frees 70,000 prisoners
– France: culture minister tests positive
– WHO: threat of pandemic very real pic.twitter.com/rMxGhGBjoG

— China Xinhua News (@XHNews) March 10, 2020
"Seniors have been looking forward to the mother daughter cruise since freshman year, hearing about how much fun it is from peers and siblings. Unfortunately we had to cancel this tradition we have been waiting for since freshman year, we are all pretty disappointed but hopefully we will be able to find something to fill in its place," said senior Grace Orama. 
The State Department warns Americans not to travel by cruise as coronavirus cases rise across the United States. In the warning the State Department stated that cruises presented a greater risk of coronavirus infection and made U.S. citizens susceptible to the possibility of international travel restrictions and quarantines.
C.D.C. and State Department Say to Avoid Cruises: What Travelers Need to Know https://t.co/dPFiAdjdua pic.twitter.com/HygHSzsJwl

— Michael G. Conner (@MikeGConner) March 10, 2020
"Recent reports of COVID-19 on cruise ships highlight the risk of infection to cruise ship passengers and crew. Like many other viruses, COVID-19 appears to spread more easily between people in close quarters aboard ships," the CDC said. 
The talks of cautioning Americans against cruises picked up after a guest on a Grand Princess cruise off the coast of California was infected with the virus and those aboard were taken to military facilities around the country to be tested and quarantined for 14 days. 
Life after the Grand Princess: These are former passengers on the #cornoravirus-stricken ship in "quarantine" at Travis Air Force Base. Former passengers report they're getting their temperatures taken daily, but haven't been tested for the virus and can wander around in masks. pic.twitter.com/LOEnANU5jc

— Heather Knight (@hknightsf) March 12, 2020
"Obviously this is disappointing for many people who had plans for a while, but we all need to realize the seriousness of this virus and the importance of social distancing in order to prevent it spreading more," said junior Ellie Rinker. 
Of course, this realization that plans many people have been looking forward to for weeks and months have to be cancelled is extremely upsetting. In the midst of all of this though, we have to keep our heads up and stay calm. Although upsetting, there are other ways to spend your spring break vacation plans.
"can't wait for spring break" coronavirus: pic.twitter.com/r2T3H8mXB2

— Natalie ♡ (@xnatalieg17) March 17, 2020
The smartest idea as of right now in the midst of the pandemic is to stay close to home. Although many had luxurious and exciting trips planned to go out of the country or even just around the country, the best thing to do is have a "staycation". 
 Here three tips to make your "staycation" a little more fun:
Us Academy girls love to stay tan, so during this spring break invite a few friends over to your house and have a nice, relaxing tanning day (keeping in mind the recommendation to not have gatherings of more than 10 people).
Spring break is supposed to be a week of relaxation before the school year comes to a close, so have a movie day with a sibling, parent, or friend. Netflix is always a good idea!
Find a good book and read! Although movies can be a good idea, a book is a good way to have alone time while relaxing and you can do a double task: tan and read at the same time. 
Although we all want spring break to be fun and wish we could follow through with our plans, the most important thing is to make sure we are being safe and staying healthy.