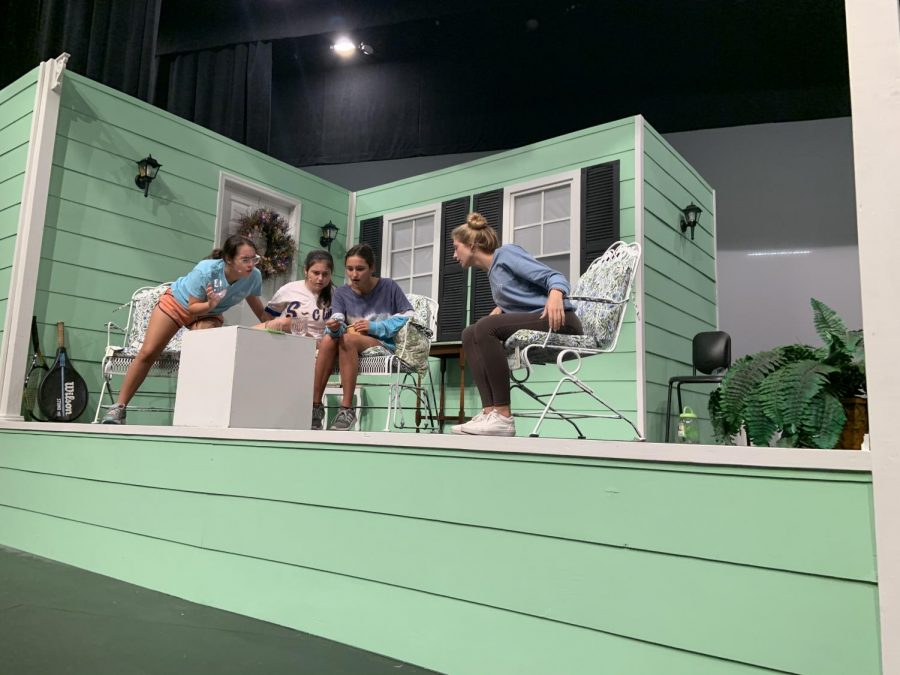 Photo credit: Isabel Bequer/ used with permission/ Achona Online
Academy's theater announced its upcoming play on Monday, Oct. 19. The performance will be recorded in November. The play is called "The Savannah Sipping Society" and is a comedy about four older women who become best friends. They bring new excitement to their lives by escaping the routine of everyday life at their old age. 
The production stars Abigail Chudzinski as Randa Covington, Mikayla Croissant as Marlafaye Mosley, Ximena Sanchez as Dot Haigler, and Natalia Guzman as Jinks Jenkins. 
Due to COVID-19, the performance will not be live in front of an audience in the auditorium but will be recorded and sent out to the school. The cast also has to wear masks everywhere but on set and had to sign waivers allowing them to be on set without masks. Since this year has been so different than years in the past due to COVID-19, there have been some challenges with the play.
Abigail Chudzinski ('23) said "It was especially challenging having Ximena virtual for so long. We were afraid the play would feel unnatural when she came in person, but so far it is working very well."