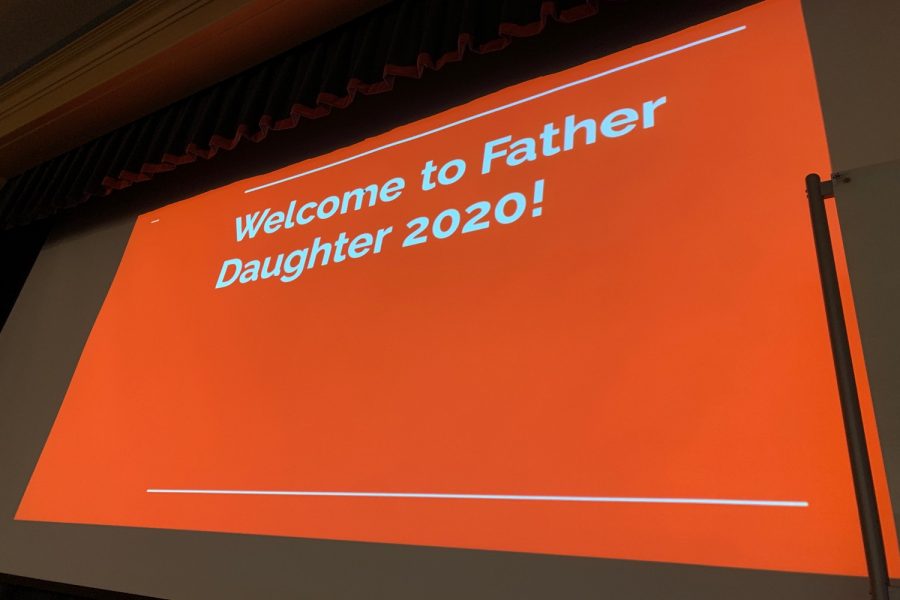 Photo Credit: Chandler McKnight/Used With Permission
On Thursday, October 29, about 50 Academy girls and their dads attended the Father-Daughter Trivia Night. This is the first event of the school year that girls could attend in-person, and, in an effort to keep it as normal as possible, a trivia night seemed like the safest plan. The event was held in the Brady Center, with socially distanced tables to help keep everyone separated. The event was organized by Student Council, and a dinner of salad and pasta was provided.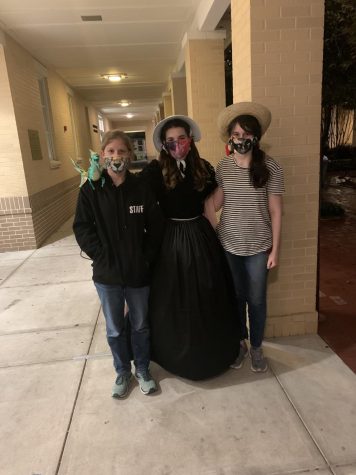 The event was comprised of two entertainment sections: a trivia challenge, and a costume contest. The trivia competition was done online, utilizing the fun that Kahoot, a quiz website, has to offer. Girls and their fathers joined the game on one device using a join code. The questions and answer choices were projected onto the projector screen in the Brady Center, and  talked amongst themselves to answer the question quickly and correctly. Questions were from every category: Theatre, Music, Sports, Art, History, and many more. 
The prize for winning the trivia was $50 in cash, and while the father-daughter duo in the lead rotated around frequently, my father and I won in the end. 
The following event was a costume competition. Majority of the students and their fathers had matching or duo-costumes, and ultimately, the winning costume was Junior Katelyn Butler and her father, who were dressed like Carole Baskin and Joe Exotic (more commonly known as Tiger King) who were introduced to the public through the Netflix documentary series, "Tiger King". The costume winners were decided by applause, with the runner-up being Colonel Sanders, the face of Kentucky Fried Chicken, and a chicken.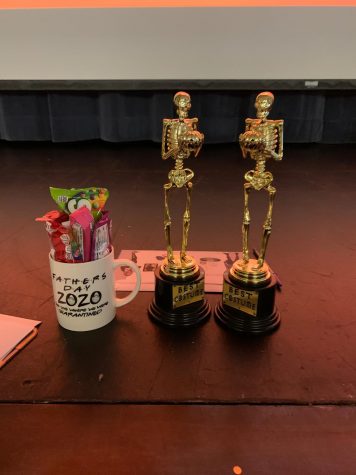 Senior Julianne Bland, who moderated much of the event, said, "To get the event together, it took a lot of meetings with the council, and it was a little difficult to find an idea. We couldn't do the typical dance and dinner because of the pandemic, and ultimately, we decided on the trivia night, and the faculty approved it. It took a lot of working with Student Council, and with Mrs. VanPelt and Mrs. Krukar, but I think we were very fortunate to be able to do the event, and I'm happy that this is the first event we can have of the school year."