Photo Credit: Alissa Padrera/ Used with permission
On Apr. 26, the Academy's performing arts department produced the spring musical, ""One Singular Sensation-A Salute to the American Musical." Students, faculty and family could purchase a $5 ticket to the show which was to be presented online. 
The spring musical consisted of numbers from several different musicals: Grease, Godspell, Annie, Chicago, Les Miserables, Newsies, Little Women and Hamilton. However, it also had dialogue spoken by the storytellers, Bella Otte ('23) and Alissa Padrera ('21).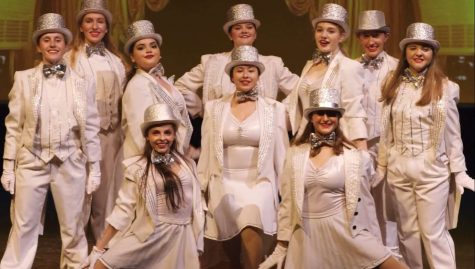 With the pandemic, the performing arts department cannot produce live in the theater shows, but they have worked around this challenge.
Mikayla Croissant ('22) says, "The show went on as it normally would, we just made sure we maintained social distancing."
While practicing, students participating kept their masks on and proceeded as normal; they were just conscious of the space and made sure their voices could be heard through the mask. 
On film days, they made sure to get their temperature checked at the door, wear their masks up until the second we got on stage, space out in dressing rooms (using classrooms for more social distancing), and they had to sign a waiver to allow AHN to film students without their masks on.
Alissa Padrera ('21) says, "Being a part of the 2021 spring musical has truly been a roller coaster of emotions! I was in about three  dance numbers plus played the lead Storyteller. Being a part of this musical has been the most rewarding and best decision I have made. This musical enabled me to make new friends but also explore talents I never knew I had like acting. I truly felt at home when I stepped on that stage. When I was in costume and mic-ed up I felt powerful. I was ready to give it my all. Being a part of this musical was truly a wonderful experience and I thank Mrs.Kimbler for everything. I encourage all of my current and future AHN sisters to take  part in as many musicals as possible, it is worth it."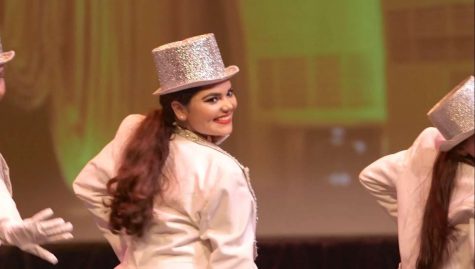 The next performance is a taping on May 11 for the Student Showcase, featuring juniors Bella Besece and Bethany Masiello who have interest in pursuing their art for their future.