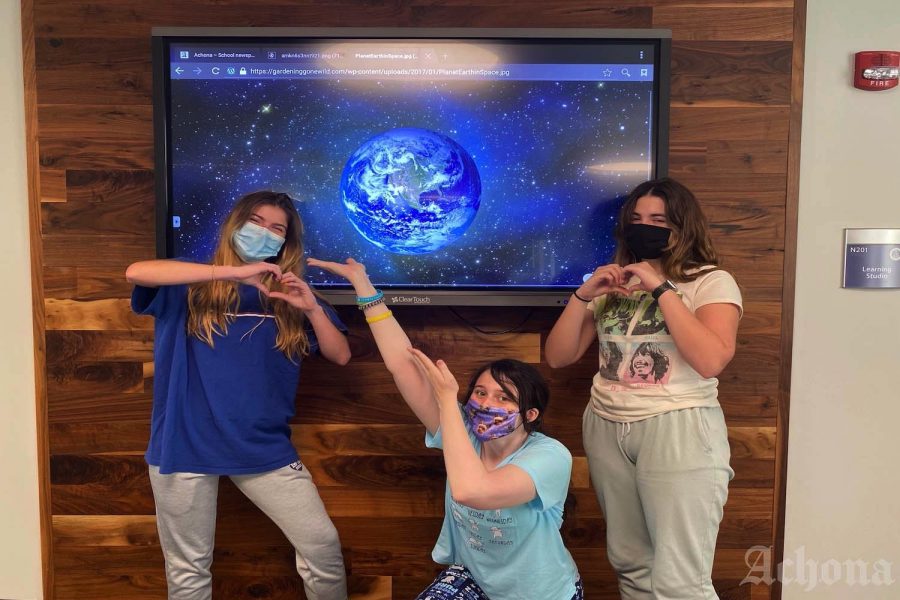 (Photo Credit: Kimberly Egoavil/Achona Online)
Here at Academy, the week of April 19-23 is reserved to celebrate planet Earth. The Our Earth Club, in collaboration with Social Justice Club, put together an array of activities to celebrate Earth Day within the AHN community.
Isabella Ruano ('21) and Catherine Neumeister ('21), both Co-presidents of the Our Earth Club, put together a video that was shown in the advisory period during Monday and Tuesday.
View this post on Instagram
Ruano said, "To promote Earth Day, the environmental club is making two videos that center around how food waste causes climate change and what people can do to decrease the amount of food they throw away."
The rest of the members of the Our Earth Club also contributed to the preparations and were very excited to celebrate on April 22.
Colleen Buckhorn ('23) said, "I'm glad that this week we get to celebrate the place where we live and provides for us, make earth day every day!"
The club also held a sale of stickers during the lunch periods, made by Caroline Kross ('24)  The money collected from sticker sales would be going to environmental causes that keep Tampa Bay beautiful. 
Social Justice Club is focusing on the water crisis this year, and food production is a major contributor to water waste; thus, the clubs decided to work together to promote awareness of this issue.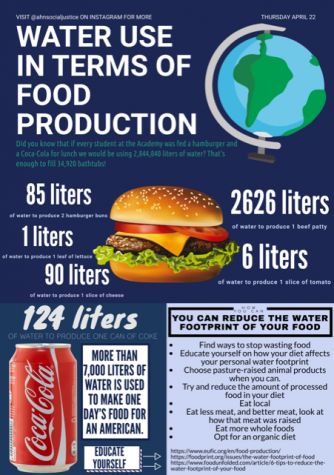 Amelia Cuttle ('21), the president of the Social Justice club said, "I hope, if nothing else, people recognize the many vast and easy steps each person can take to help save the planet. There are so many ways to make a change, I just hope people are open-minded, and start finding value to do things- big or small."
Both clubs are focused on spreading awareness of what's happening with the world, and what the future may look like for humans if the climate crisis is not addressed.
"Being aware of these issues is incredibly important because this is our world, and it's dying. So many people are scared to be aware because to be aware means to acknowledge that it's a real problem and we are each complicit in it. It's okay to be afraid, but if we want to save our Earth, we have to speak out and we have to listen, and that takes courage," said Cuttle.