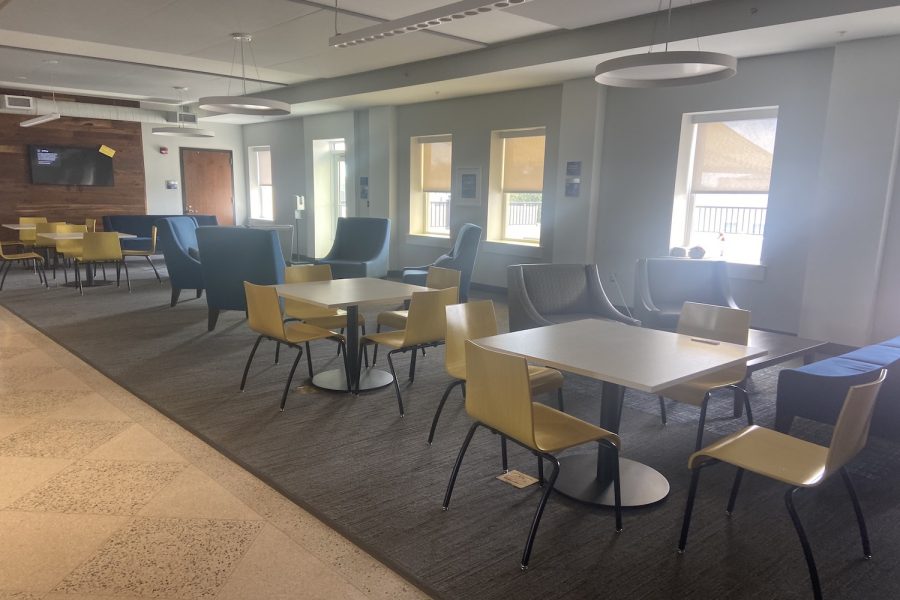 Photo Credit: Grace Odmark (used with permission)
In modern western society, people are in a state of constant competition. It is ingrained within workplaces, our government, and even within social networking. However, the nature of such competition varies greatly in respect to gender. Unlike men, who often openly confront opponents, women have been found to compete via self-promotion and the belittling of other women they see as threats. While here at the Academy everyone strives to foster an inclusive and Christ-like environment, free of such passive aggression, some toxic aspects of competition may seep into the school culture. 
Most obviously, competition can be found in respect to grades and test scores. Especially at a school known for its rigorous classes and high achieving student body, expectations for success within the classroom are high. As a quantitative measure of how well a student understands a given topic, test scores are all too easy to be used to compare assumed intelligence. However, many teachers emphasize daily that test scores are reflections of an individual's grasp of a very specific topic, and certainly are not reflective of their overall intelligence. In fact, according to recent studies, even students who have shown increases in test scores, do not show the same increase in "fluid intelligence," or the ability to answer logical and analytical questions.
me sending my ones and twos to my dream college 🤡 #APScores pic.twitter.com/p2IByTVKsW

— shelbs (@shelbyymassey) July 5, 2019
"I would like to see students focused more on personal growth rather than comparing themselves to each other," says science teacher Dr. Carson Dobrin. "Being able to reflect upon your own growth is an important skill that we should model here."
There is also a sense of rivalry among students in relation to their formation of what is deemed a perfect high school performance. Students constantly check the number of clubs, leadership positions, sports, and AP classes their peers are accumulating, and often feel the need to match or surpass their peer's accomplishments.
Senior Cassie Hiatt expressed distaste for this aspect of school culture. She said, "I always catch myself comparing my achievements to my classmates." When asked if she thought Academy perpetuated such situations, Hiatt said, "Being an all-girls school, competition is bound to happen, but since there are so many of us and such few leadership positions it makes it worse."
However, competition is not necessarily entirely negative. Some argue competition fosters a better learning environment as it pushes students to give their best efforts. Experts have proposed that with a competitive environment, students are encouraged to step out of their comfort zone and attempt new activities that they may come to enjoy. 
Similarly, within the sports realm, players argue that competition, especially within their team, actually strengthens their performances when it occurs in a healthy way. 
Varsity Soccer Co-Captain, Britton Byrd ('22) says, "Competition ultimately leads to success. By competing with my teammates, they push me to work harder and be the best player I can be."
Byrd continues, emphasizing how competition can eventually elicit collaboration by saying, "I end up being more successful because it translates to keeping a competitive level with my opponents."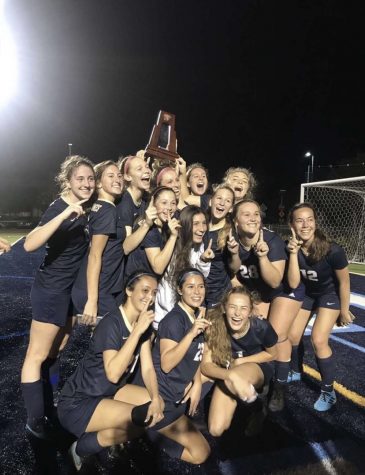 In this way, one could argue that competition and collaboration are not mutually exclusive and that although some competition exists, Academy students are more collaborative than cutthroat. Especially with the absence of male students in the classroom, Academy students feel more at ease to speak their minds. 
"Academy has a super collaborative environment in my opinion. I feel like I can ask any questions, or get good advice without worrying about getting judged." says Sadie Patrick ('24).
In fact, studies have shown that all-girls environments not only encourage greater participation in class but less bullying and greater self-confidence.
New to the Academy this year, math teacher Robert Bishop is a proponent of the engaging culture he has noticed at the Academy. He feels encouraged by the interactions he has witnessed thus far and is not concerned about an overly rivalrous student body. 
"[While] there is definitely a laser focus on getting into a good college, which leads to students indirectly competing with those trying to get into their desired college, the ladies here are more willing to engage in class and voice their opinions, in general, than I have experienced in co-ed schools," Bishop says.